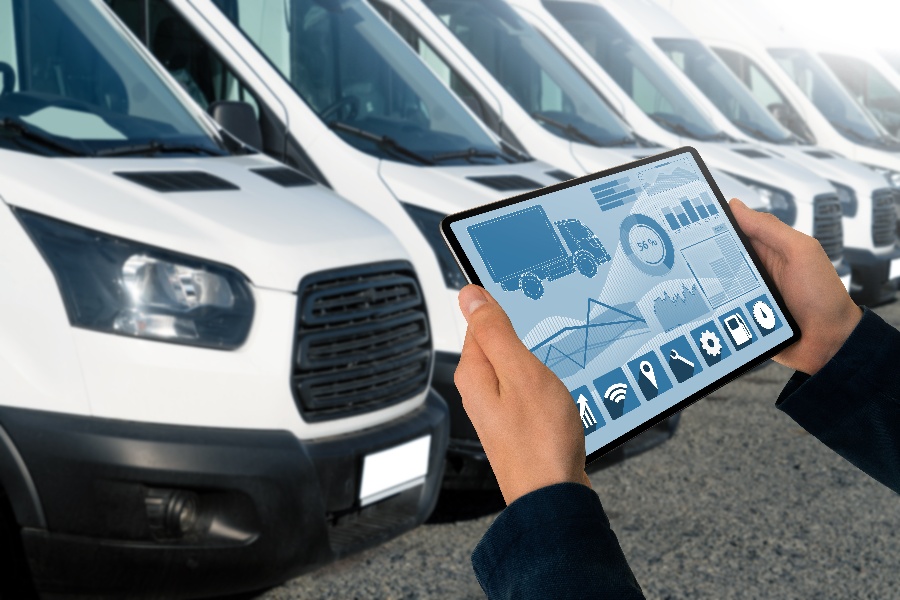 Effective fleet management is an essential component of any business. Today, home service providers, electricians, security companies, and other firms depend on fleet motor vehicles to deliver services and products to customers on time.
A fleet manager must manage the fleets effectively and properly. Being an effective fleet manager means wearing many hats and wearing them well.
Therefore, the manager requires specific skills to succeed in the industry. Read on to learn the top ten traits of a great fleet manager.
Leader by Example
The first trait of an effective fleet manager is leading by example. They serve every person around them, on all levels, whether it's a customer, supervisor, or driver. They inspire people to deliver their best and keep improving.
They are respectful and value the team's dedication and create an atmosphere that rewards all persons' accomplishments.
Listens to the Team
A good fleet manager thinks of themselves as a team player instead of operating above the team and are mentors and collaborators. They put people before profit and encourage a communicative space for motorists to address their concerns, thoughts and ask questions.
While the manager should be focused and determined, they should be empathic.
Has a Strategic Vision
An excellent leader is a visionary and strategic thinker who can draft and communicate the vision. When it comes to advocating innovations, they should see results and tell what the future holds. In other words, they are long-term motivated.
Diplomatic Skills
A diplomatic leader is sensitive when dealing with various business practices and cultural perspectives.
Are Collaborative
An effective fleet manager collaborates with various stakeholders and develops internal value propositions that encourage continuous business improvement. They should also elicit commitment from business partners, personalities, and stakeholders.
A Strategic Planner
Excellent fleet management keeps productivity high and costs low. A well-developed and implemented plan optimizes every aspect of the supply chain and uses figures to track progress. The manager should make strategic decisions like vehicle replacement planning, supplier selection, driver training, fleet maintenance and repair, and vehicle acquisition planning
Goal-Oriented
An effective fleet manager should be a goal setter. They should understand the various fleet management aspects and able to benchmark productivity. After benchmarking metrics have been reviewed, use the information to make changes within your operation. Great leaders aren't afraid of changes and show drivers how to operate with change.
Excellent Time Management Skills
Any performing fleet manager has stellar time-management skills. They deal with many people from the management to the motorist. As a result, they have to meet the needs of all drivers while operating with the company's goals in mind. Good time management is also paying attention to the essential without being consumed by what is urgent. Otherwise, the consignment will not reach its destination or on time.
Up-to-date with Trends
According to the Berg Insights report, the number of commercial fleets using fleet management software is expected to grow to about sixteen million by 2022. The software comes with features such as vehicle maintenance alerts, vehicle tracking, route optimization and monitors your spending.
A great fleet manager knows the latest technological advancements, current fleet operation issues, and where the market will be in the future. They are keen on changing trends to ensure their survival and by extension of your company.
Lifelong Learner
One trait that draws the line between a good and an effective fleet manager is that the latter does not stop learning and encourages others to learn. They polish their skills by reading management publications and attending industry seminars.
Additionally, top-notch leaders are members of fleet management related associations. They are self-driven, possess a professional certification, and share knowledge with senior management, team members, clients, and direct reports, keeping up with best practices.
A fleet manager can break or make an organization. While terrible leaders discourage employees, great leaders support workers to reach their full potential and help companies realize their goals. It would help if you viewed the manager as an income-generating component of your business. The role demands a combination of business knowledge, strategic thinking, and leadership. Since you do not want to lose money and workers, it is time to level up and contact the experienced team at Wilmar today.