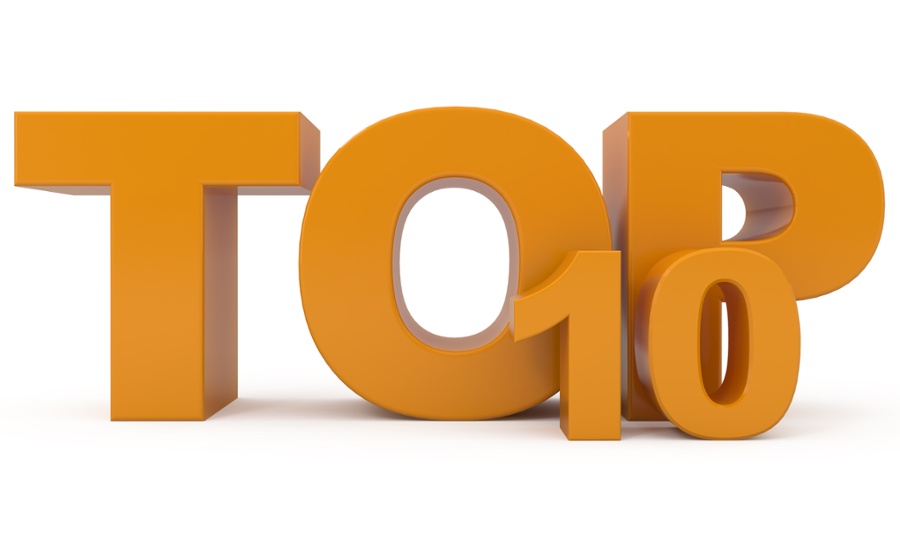 For every well-run fleet, there's an effective fleet manager. As a security or home service provider, or an electrician, your fleet should operate at an optimum level to ensure maximized returns and good customer feedback.
It would be best if you didn't underestimate the value of this position because it's a critical revenue-generator of your company's business plan.
Your fleet manager should be able to wear many caps tactfully. Thus, the manager requires certain attributes to flourish in this role. Let's take a look at the top ten traits of a great fleet manager that you should consider.
Ability to Perform Multiple Tasks Efficiently
A great fleet manager knows how to juggle obligations and responsibilities by being consistent and conscious of time. They fulfill both corporate and driver requirements while continuously performing their duties. They tend to organize critical things without getting cornered by crises.
Great fleet managers ensure all ideas from all parties involved are taken into consideration. If your fleet manager can't juggle 18 chainsaws at once, their time in the industry is short-lived.
Possess Good Time Management Skills
Proper time management and scheduling skills are important attributes for all fleet managers. Extraordinary fleet managers plan delivery times and service calls for proper maintenance of vehicles on time to ensure work runs smoothly. It's an effective way to reduce downtime.
For instance, if you provide home delivery services, your fleet manager should always ensure the motor vehicles are in peak operating condition. By servicing regularly, you're able to maintain customer deliveries within the scheduled time.
Strong Communication Skills
These skills are both oral and written. An excellent fleet manager has to send emails, messages, presentations to clients, and send memos to drivers. The manager easily conceptualizes ideas and viably imparts them.
Additionally, great fleet managers are brief and point-specific while powerfully explaining ideas to various management levels. This way, they easily make known recent accomplishments and necessities while proposing new projects and improvements.
Goal-Oriented
An extraordinary fleet manager is a goal-setter ready to lead from the front. They set goals with timelines and make certain to achieve them. The ability to properly utilize the fleet and effective management of operating costs is a necessity.
It's these abilities that push your fleet manager to be imaginative and creative in addressing daunting challenges. An example is when a fleet manager monitors fuel and ceaselessly benchmarks efficiency.
Ability to Adapt to Change and Be Patient
As a home service provider, your fleet manager should exhibit persistence and patience with the fleet team. A great fleet manager understands that it might take time for the senior administration to perceive their proposals.
An incredible manager of the fleet is also ready to adjust to changing industry trends. To achieve this, your manager should focus on strategic planning. The industry is highly dynamic and continually evolving thus great fleet managers are flexible to ensure the business runs smoothly.
Strong Leadership
A great fleet manager is always at the forefront of business while acting as the bridge between the fleet team of drivers and higher management.
Fleet leadership is more inclined to serving than being served. A great manager is not afraid of change but committed to leadership by example therefore able to inspire teams towards a common purpose. Besides, they must have a passion for your company's success.
Tech Savvy
The fleet management sector has numerous applications and software advancements. Small fleets are tapping on fleet management technology to boost their vehicle and driver productivity.
Your manager should be wary of the best management software and possible advancements. The manager should also correctly utilize it to improve vehicle productivity, driver efficiency, and business development.
Your fleet manager should be able to analyze data to pinpoint changing patterns and take remedial actions. Using fleet management software will reduce your administrative costs through production automation.
Excellent in Decision Making
An incredible fleet manager makes thoughtful decisions depending on the impending situation. It could be a crunch or an emergency; the decision should be problem-solving for such cases.
Decision making is an art. Great fleet managers know what to do and what not to do at all times concerning different situations presented.
Accountability
Great fleet managers should be accountable for their activities and tasks. Besides, they are entirely responsible for the entire fleet operations. By understanding their proper position in the logistics organization, they act accordingly.
In the logistics sector, fleet management is crucial for a company's growth and success.
Innovative
Fleet management is not only limited to vehicle maintenance and driver management. It also involves creativity. An excellent fleet manager thinks out-of-box for the sole purpose of a company's business development.
Wrapping Up
Fleet management is a field involving technological skills, management skills, and adaptability. Great fleet managers can only thrive in their workplaces if they possess a diverse set of skills. To learn how you can make the most of your fleet management sector, contact us today.