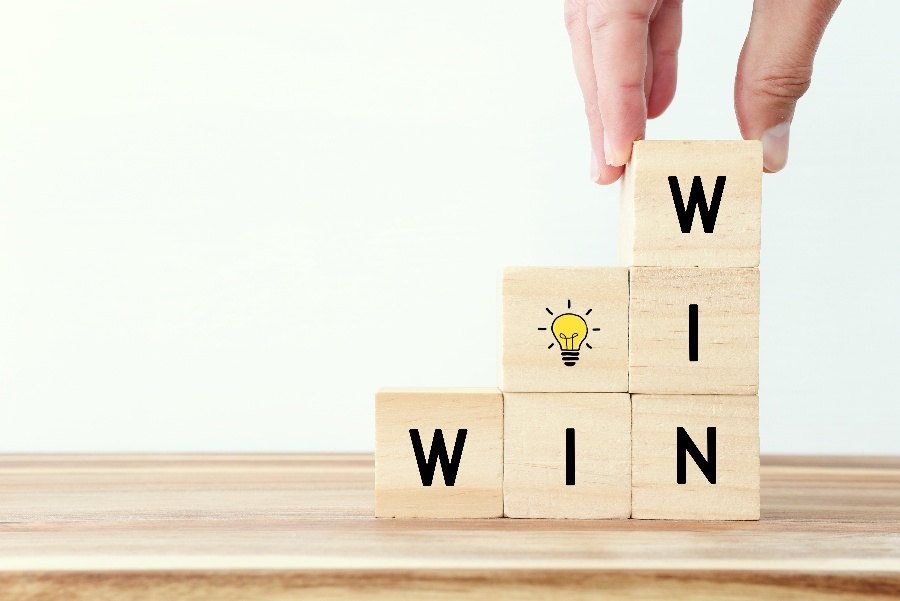 According to the American Trucking Association, the trucking sector was short of 60,800 drivers in 2018. The situation is so dire, and the Association projects that driver shortage may rise to 160,000 drivers by 2028 if the current trends are anything to go by.
This projection spells doom for most growing companies that need qualified drivers to run their core functions. While poor pay is a major reason for drivers' turnover, better salary will not be the only way to attract capable drivers to your company.
The entire work environment, which includes pay, company culture, benefits, work-life balance, and career development, cumulatively will determine whether experienced drivers will want to look your way or not.
In our blog today, we have made you a detailed guide to help you find top-of-the-class drivers for your company. It is a complete overview of the hiring process to guarantee you the best drivers.
1. Come Up with a Superior Job Advert
Expert drivers are highly sought after, and you will need a good job post that will stand out from the sea of other companies lobbying for excellent drivers. In the job post, highlight top benefits of the role like vacation time, set routes, fixed schedules, insurance, bonuses, e.tc. This will be an excellent incentive for veteran drivers to respond to your job advert.
In addition, consider outlining the requirements and responsibilities of the position in the advert. For instance, loading and unloading vehicles may pose an additional health risk to drivers. You may be able to attract and recruit drivers more easily if you offer health insurance or a bonus (for loading and oof loading) or make it clear that loading is not part of their responsibilities altogether.
Emphasizing the health and safety of your drivers in your job advert will help you recruit good drivers who had bad experiences with former companies.
2. Make Use of the World Wide Web
While a driver may have to tell you about their skills and qualifications, you also need to sell your company as a haven for drivers, a place where every driver wants to work. Now that you have created an outstanding job post, consider posting the ad on online job boards for you to reach a broad audience.
These online boards are usually free to use and will assist in reaching and recruiting drivers relatively fast. Consider posting your job description on your website's career and social media pages. This will show off your company and teach prospective drivers what your company is all about. Take videos and pictures of what goes on in the company and what your team looks like.
You will end up attracting the kind of drivers who appreciate your company's culture, and new drivers will have a clue of what to expect when they are hired.
3. Screen All Your Applicants
Once you have received applications, consider sending out some questions via phone or email to determine which applicants meet your minimum requirements.
Some of the aspects you can find out through screening questions include:
• The duration an applicant has worked as a driver
• Record of infractions on applicant's MVR
• Health conditions that can endanger the applicant in the course of his duties
As a general rule of thumb, whenever you are looking for drivers with requisite skills and experience, create a strict criterion for selecting prospects and go for applicants who meet your business's standards only.
Besides screen questions, consider booking a road test with the candidates. It is an excellent way to verify the candidates' skills for yourself. Consider scheduling a road test simulating an actual workday for the driver.
4. Conduct Interviews
After the screening process, schedule interviews on the phone or in person with applicants who meet your company's threshold to know more about their personalities and experience. Usually, a phone interview is recommendable at this stage. It will save you time, especially when you have a large number of applicants.

Some of the things you can find in phone interviews include:
• Candidate's salary expectations
• Previous DUI records/convictions
• When is the candidate ready to start work
• Reasons they want to join your company
• Why they left their previous workstations
Red flags may include applicants who left their previous companies for reasons that exist or are likely to come up in your business or when the candidate's salary expectations are way higher than what you are willing to offer.
On the other hand, in-person interviews are equally important and are best conducted after a test drive. They are intended to examine the punctuality and overall presentation of the candidate. It is an excellent opportunity to seek clarification on any gray areas and allow the candidate to ask questions about the role.
You can seek to find out the following during an in-person interview:
• How has the candidate settled a setback or a breakdown in the past
• How does the candidate ensure safety and alertness while driving
• Have they ever missed a timeline
5. Hire the New Driver
Most states may require you to carry out a drug test before onboarding new employees. However, you may need to make a formal job offer before requiring an applicant to take a drug test.
In addition, you will need to carry out an MVR evaluation on behalf of a candidate because some of them are not able or willing to meet the costs of the MVR report. An MVR check brings out any driving offenses or misconduct on an individual's record, such as a parking ticket or a DUI offense.
After you have determined the best candidate, make haste to send them a job offer before they get hired by another company. Call the applicant and inform them they were successful. Also, write them an email with a full description of their role(s), benefits, salary start date, etc.
Wilmar Inc
We are the wheels for your fleet of vehicles, a one-stop shop for all your fleeting needs. Wilmar Inc is the Southeast's largest independent fleet leasing and management company in Charlotte, NC. For more than four decades, we haven't batted an eyelid; we have rendered superior fleet solutions to Southeasterners to keep their fleets and businesses moving.
You don't have to worry about the bad days; our dedicated account manager is a simple phone call away with excellent services and solutions to set your fleet rolling again. Don't get stuck.
Our quality solutions range from Fleet Analysis, Fleet Maintenance and Repair, Fleet Management, Fleet Leasing, Vehicle Leasing, Equipment Leasing, and so much more. For information on how to find the best drivers for your company or inquiries on fleet management, feel free to Contact Us today, and we will be more than willing to assist.