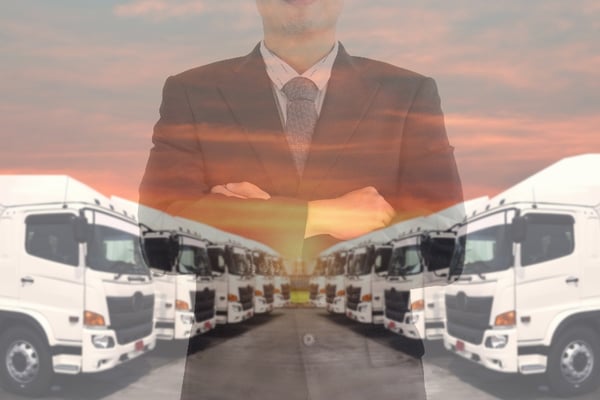 Trucks are a vital resource not only for the businesses that own and use them but also for the economy at large. Trucks are one of the most expensive assets a company can own, hence the importance of their proper maintenance and management.
For SMEs owning one or more trucks, management can easily become a logistical nightmare.
What is Truck Fleet Management?
From the moment a business acquires a truck or a fleet of trucks, they discover that the trucks are demanding vehicles.
Apart from costing a fortune, running and managing a fleet of trucks is difficult and can accumulate unwanted costs. Most businesses avoid the hassle of managing fleets by acquiring the help of a reliable fleet management company.
Truck fleet managers use a pool of trained logistical experts to make the management of fleets a lot easier for companies.
Primary Responsibilities of a Truck Fleet Manager
A fleet manager handles several issues that pertain to the daily operations of a fleet. A fleet management company is likely to perform the following tasks and responsibilities.
1. Chooses the Right Trucks
All trucks are not created equal, and though they may look alike, different businesses require different trucks. The purpose of the truck, size, cost, and fuel efficiency are various factors that come into play.
A fleet manager evaluates the needs of your business and helps you choose the right truck for your business.
2. Stores the Data
Running a fleet of trucks may need management of piles of paperwork. It requires filing, retrieval, and analysis of data. These data may range from the date of the last oil change to when to renew the insurance. A fleet manager undertakes all the data management.
3. Fuel Management
Every truck out there is a fuel guzzler, and fuel consumption is one of the most significant costs associated with running a fleet.
Without proper management, your business can suffer from wastage and even theft. Truck management offers solutions such as fuel cards that enable you to manage your fleets' fuel consumption.
4. Human Resource Management
Operating a fleet of trucks sometimes means that you have to manage an army of employees. As the fleet staff grows, management also becomes hectic.
Fleet management takes this off your hands as it manages drivers and other personnel associated with fleets.
Benefits of Truck Fleet Management
Fleet management could not come at a better time for SMEs. The initial cost of purchase, together with the insurance and repair costs, is staggering for any business out there. Adding the costs of management can be an overkill for any business.
These are some benefits of Fleet Truck Management.
1. Reduces Costs
Running a fleet of trucks is a costly affair for any business. Managing your fleet from one point reduces the overhead costs associated with hiring several managers.
2. You Benefit From a Pool of Experts
Having a reliable fleet manager at your disposal ensures that you get experienced professionals. Most businesses that take inexperienced personnel to manage their fleets soon run into severe complications.
3. Ensures the Smooth Running of the Businesses
A reliable fleet manager can plan and anticipate for future complications. Using their experience, they can make timely decisions and develop contingency plans for your business to fall back to hence ensuring continuity.
4. Maintains the Resale Value
The resale value and depreciation costs associated with your fleet of trucks are directly linked to their management.
Well taken care of trucks hardly depreciate and maintain most of their value. A reliable fleet manager helps you squeeze the most value from your trucks and still sell them for the fortune you bought them for.
5. Compliance
Running a fleet requires compliance of various federal, state, and local regulations and guidelines. Navigating through this bureaucratic red tape can be time-consuming. Fleet managers use their pool of experienced experts to ensure that your fleet of trucks meets all these guidelines.
In need of a Fleet Manager for your trucks? Wilmar Inc has been providing fleet services for forty years now and has been part of the daily running of several businesses. Contact us today for any inquiries or to let us be part of your story.