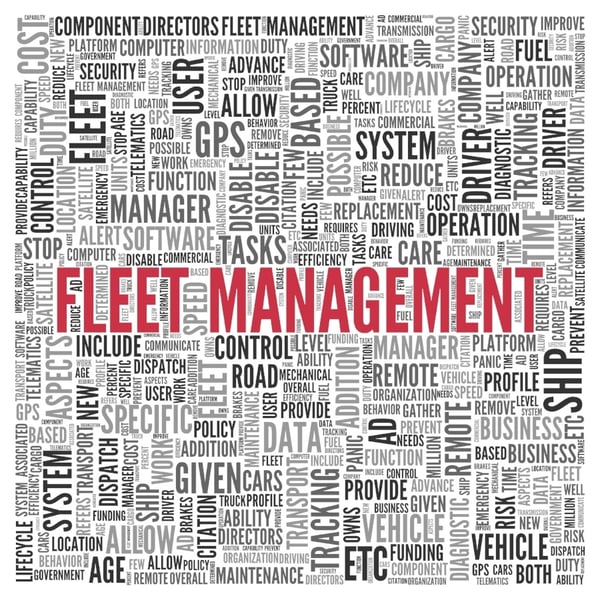 The methods behind fleet management are changing fast in the digital era, especially in finding technologies to bring more managerial convenience. More advanced software is playing a big part in better managing electrician, plumbing, or home service companies with fleet vehicles.
If you're still behind on updating your fleet management software, it's time to look at the different options available. It's not always about buying an expensive software platform to use on a desktop.
Take a look at what's available in different technological forms.
Using Fleet Software in Your Management Office
To start, you'll want to find the latest software so you bring real-time management to your fleet of trucks. With many of your electricians or plumbers driving long distances, you want software that's able to store big data on each vehicle.
A lot of software exists out there, including open-source options. Some of the best-known fleet management software names include Fleetio, a cloud-based program enabling you to manage everything from automated fleet operations to driver tracking.
Also popular is ClearPathGPS, providing GPS systems and the ability to track driver behavior. AUTOsist is equally top-tier, with ability to do easy maintenance tracking.
All of these are great platforms, though they do cost money to acquire. If you're already strained with limited budgets, outsourcing could become a better option.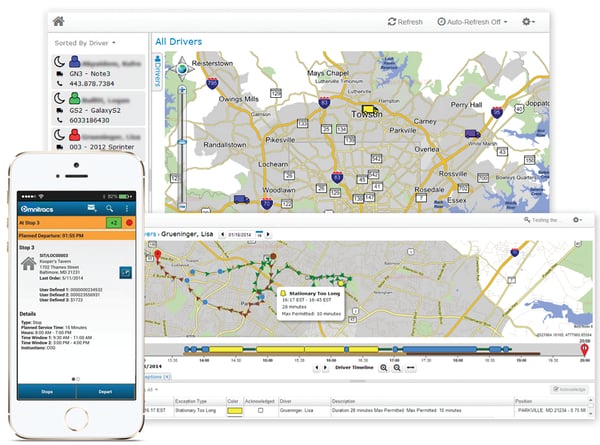 pic source: Omnitracs
Finding the Best Fleet Asset Management
When you work with a fleet management company, you can outsource your fleet management duties to them. They'll have access to the latest software, including being able to lease out various types of equipment.
A lot of this equipment is mobile in nature, giving software a refreshing new spin. In some cases, this means using tools like dashcams and similar video technology to capture footage on the road, or your drivers.
This type of software often integrates with the other platforms being used back at your headquarters. Letting an outsourced fleet management team handle this means you don't have to worry about investing in these technologies right away.
You'll find this a better way to go if you're a startup electrician or plumbing business still trying to find your financial footing.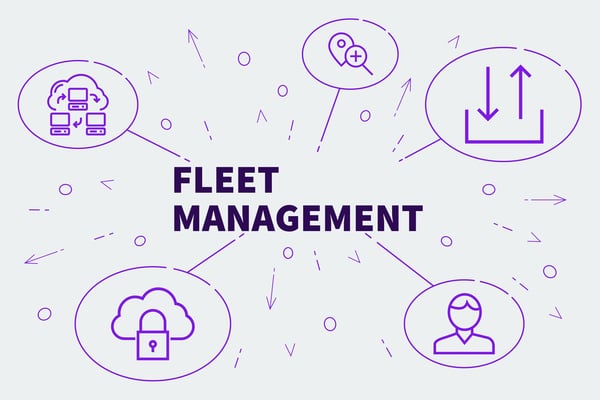 Mobile Apps for Fleet Management
Some of the best fleet management software is in mobile app form. Using these not only gives more power to you, but also your drivers to make their jobs easier.
As a form of telematics, your drivers can use apps to help find their way to their destinations faster through digital mapping. They can also use these apps to enter their activity logs. No more do they have to write those logs out on paper and turn them in when arriving back to your office.
On your end, using real-time tracking on these mobile apps enables you to keep track of driver behavior. Occasionally, you might experience a fleet driver who attempts to break the rules. The driver may even drive other routes they aren't supposed to.
Being able to scope this out is what makes fleet management so important. However, the type of software you use is going to matter. Working with your fleet management team enables you to use the best possible mobile apps available today.
Software for Tracking Mechanical Problems
When you work with a fleet management service, they'll work closely to help you find vehicles right for your business structure. Some vehicles have internal software to better track any emerging maintenance issues.
Leasing your trucks also give you the ability to use GPS software to help your drivers find the closest repair center while on the road.
Ultimately, lowering your total cost of operations should become a top priority. Thanks to the advancement of fleet management software, you can monitor everything from your gas mileage to vehicle tires, all in real-time.
Contact us here at Wilmar, Inc. so we can become your top fleet management source. We provide everything you need, including the best software in all formats.