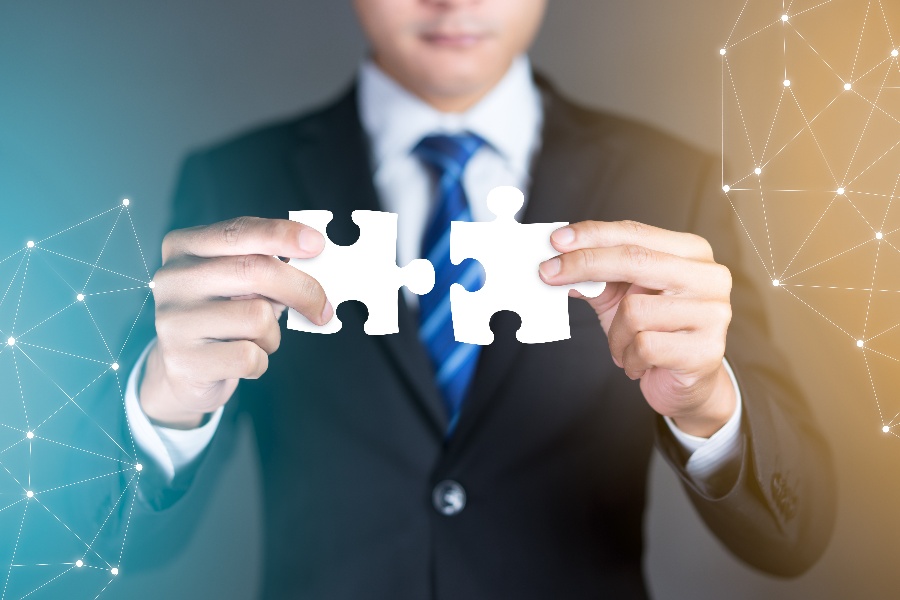 Companies that use legit fuel cards often enjoy many varied benefits. These include more purchase control, easier expense tracking, and reduced fuel costs. We've discussed these and more in our article on why your company should be using fuel cards.
With the above in mind, one of the most popular fuel card programs today is ExxonMobil's Mobil Business Card. And recently, WEX, a Portland-based company, announced its plans to acquire it. Let's explore the meaning of all this.
An Introduction to the Infamous Exxon Mobil Business Card
ExxonMobil's BusinessPro Card is a fuel card tailored for businesses. According to the company, this card allows fleet owners to control fuel expenses and enjoy rebates on Synergy fuels.
The Exxon Mobil BusinessPro Card also comes with a rewards program that allows drivers to earn points. The program is known as the Exxon Mobil Rewards+ Program. Lastly, the fuel card enables fleet owners to identify wasteful spending and use real-time alerts to pinpoint where their teams spend fuel.
According to ExxonMobil, BusinessPro Cards are accepted in over 12,000 Exxon and Mobil fueling stations in the US. Fleet owners can also pay additional fees and extend their network acceptance to over 95% of retail fueling locations nationwide.
If you don't have an ExxonMobil BusinessPro Card but would like one, download the application form and fill it out. It has slots for crucial information like your business's legal name, physical address, and billing information. Then, send it by fax or email to the addresses specified on the form. You can also apply online or via phone. Visit ExxonMobil's official site for more details.
About WEX
WEX Inc. is a tech-based company that simplifies payments for its clients. It was founded in 1983 and primarily offers information management and payment processing services to fleet managers and owners. The company's portfolio has every imaginable entity, from small to large and government fleets.
Some of the solutions offered by WEX include powerful mobile apps designed to enable fleet managers to keep an eye on their vehicles and direct drivers to the cheapest fuel in their locale. Many professional fleet managers also use the premium GPS telematics and software provided by WEX to track vehicle location, fuel use, speed, etc. and use gathered data to improve the bottom line.
Most importantly, besides the Exxon Mobil BusinessPro Card WEX plans to acquire, this company has other cards, including the WEX Fleet Card and WEX FlexCard. The former offers detailed reports, automatic accounting, universal acceptance, and more. On the other hand, the FlexCard is primarily for businesses that want to enjoy rebates and start saving on fuel.
An Overview of the Exxon Mobil and WEX Deal
Portland-based WEX announced its plans to acquire the Exxon Mobil Business Card program in 2022. According to the involved parties, the acquisition would allow fleet owners with ExxonMobil's Business Cards to streamline operations and control expenses.
According to WEX's vice president and business manager, Gene Currier, the prospect of welcoming the ExxonMobil Team and customers to WEX's North American portfolio is fascinating. Gene also says their customers will have access to all the perks, saving opportunities, and purchasing controls that cardholders across the US and Canada enjoy.
The fleet marketing manager at ExxonMobil, Austin Johansen, also heaped praises on the acquisition plans. According to Austin, WEX's consolidation of the ExxonMobil Business Card portfolio will allow fleet owners to enjoy a simplified commercial card.
What's Next?
As a fleet owner, you are likely eagerly waiting for WEX to acquire the Exxon Mobil Business Card portfolio. After all, the deal will come with its fair share of perks.
That said, who manages your fleet? Is it professionals like Wilmar? If not, make arrangements. That is indispensable because expert fleet managers have the skills and tools your business needs to cut costs, improve customer service, and eliminate waste.
Contact Wilmar, the largest independent fleet management company in the Southeast, for the best fleet management services.