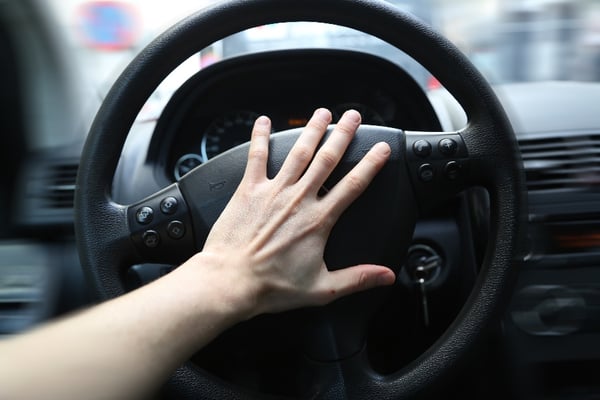 you own or manage a business that uses vehicles to deliver goods and/or services? If so, you probably worry about road safety.
With over 227.5 million drivers on the road, it's not surprising that 12 million vehicles were involved in car accidents here in the United States in 2018.
Fortunately, there are several ways to prevent vehicle accidents. Here are seven ways to avoid a car accident, along with the importance of using a highly qualified fleet management service.
1. Don't Speed
A huge cause for vehicle accidents is speeding. In fact, 33 percent of all vehicle accidents are the result of speeding. The majority of car accidents can be prevented if drivers stayed within the speed limit.
Besides showing drivers how to remain calm on the road, suggest to them that they need to leave a little earlier so that they won't be tempted to speed.
Another way to prevent speeding is properly planning a route so that drivers won't try to speed to make up for lost time when they get lost.
2. Don't Tailgate
Tailgating, which is not allowing enough space between vehicles, is another main cause for auto accidents. Just having a few additional yards between your car and the one in front of you can prevent you from having an accident.
The two-second rule is used for keeping a safe trailing distance. In other words, drivers need to stay two seconds or longer, behind a vehicle that's in front of their car. A three-second rule is recommended in some areas for providing an additional safeguard.
3. Regularly Test Your Drivers on Their Skills
It's critical that you assess the driving skills of your drivers on a regular basis. In addition to inspecting their drivers' licenses, check their eyesight and other important health concerns that can affect road safety.
What's more, it's a good idea to have a qualified person conduct on-road driving behaviors.
4. Make Drivers Sign a Pledge to Not Drink or Use Drugs
Have a zero tolerance for using alcohol or drugs, including both illegal and prescription drugs, when operating a vehicle.
Often, fleets require their drivers to sign a pledge that states that they won't drive when they're under the influence of alcohol or drugs.
5. Use High-Quality Software That Gives You Accurate Data
Reducing the number of car accidents means having information regarding any vehicle incidents that have occurred with your fleet. Therefore, you need an accurate recording of each individual accident.
This involves having updated, high-quality software for storing data as well as for auditing the information later.
6. Avoid Blind Spots
Many car accidents have been due to drivers being unable to see the vehicle that's next to them. To prevent blind spots, adjust your mirrors to make your rear window framed.
Also, turn your head briefly so that you can check for any vehicles that may be in adjacent lanes.
7. Drive Defensively
Even though you consider yourself to be cautious behind the wheel, you can still have a car accident because of the recklessness of other drivers.
That's why drivers need to drive defensively so that they can foresee possible vehicle accidents. Furthermore, this is an ideal way to practice roadway courtesy.
Other Considerations and Warnings
Stay out of the fast lane—Consider how the middle lane offers more options for escape.
Keep your vehicles well maintained.
Be wary of unkempt cars—If a vehicle seems to be falling apart or looks dirty, there's a good chance the driver may also be irresponsible. Thus, stay away from this type of car.
Utilize technology—There are several telematics programs covering driver safety as well as for improving employee efficiency and productivity.
Provide proper driving training for your drivers.
Tell your drivers to maintain proper hand position. Drivers should drive with their hands in a "9 and 3 o-clock position" rather than one hand on the top and the other hand on the bottom of the steering wheel.
Hire a Fleet Management Company
When you use the right fleet management company to manage your vehicles, you can relax, knowing that your fleet is in good hands. If you're looking for a dependable, high-quality fleet management service, look no further than Wilmar, Inc.
As the largest Independent fleet leasing and management company in the Southeast, we have a proven reputation for delivering excellent service. Contact us and learn more about our wide choice of fleet solution options.