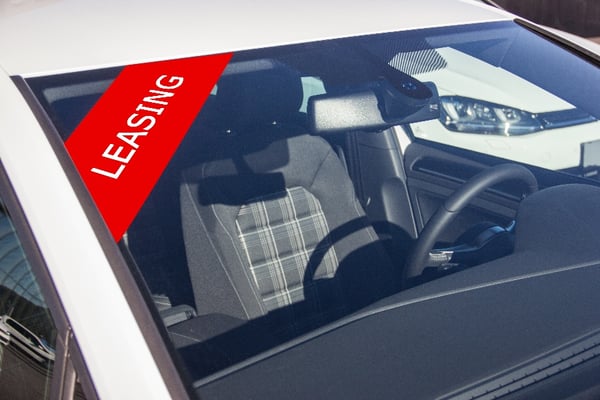 Whether to buy or lease fleet vehicles is an age old dilemma for business owners. Deciding upon the choice that benefits the company and its customers best isn't always easy. In fact, it's a difficult decision that requires additional information.
However, many companies choose the fleet lease option. Reasons they cite are that fleet vehicles are generally well-maintained, the leasing company manages maintenance and repairs, and fleet leasing is less expensive than buying.
What Does Fleet Lease Mean?
A fleet lease is an agreement between a company and the owner of the fleet. The company pays to use the fleet of vehicles for a set period of time. It's actually quite similar to renting a passenger vehicle as a private citizen.
The biggest difference is that fleet leases generally last for a year or more, involve 2 or more vehicles, and the vehicles include passenger cars, cargo vans, light duty trucks, and even semi trucks.
Key Advantage of Fleet Leasing
Business owners and their managers are keen to keep costs low and profits high. This is one of the main advantages of leasing a fleet versus buying vehicles. The initial costs are significantly lower, and maintenance, repairs, and fleet management may be included.
The lessee enjoys all of the benefits of the fleet vehicles without incurring additional costs or liability, making it easier to invest in and grow their business.
Common Types of Fleet Leasing
There are two basic forms of fleet leasing available to companies. Typically, lease agreements last for a minimum of 12 months and can remain in effect for three or more years. While individual leasing companies may have specific programs, there are two common options for leasing vehicles:
Open-End Leases
These types of fleet leases are generally for companies with a short-term need for vehicles. In most cases, the initial lease ends after one year and may continue on a month-to-month basis after that point. The advantage is that there is that the company gets the vehicles it needs with no long-term commitment, however, there are some downsides.
Open-end leases won't necessarily include vehicle repairs and maintenance, especially after the initial year has passed. They also usually include a terminal rental adjustment clause (TRAC) which holds the company leasing the vehicle responsible for ensuring its defined resale value. If the actual resale value is less than the defined value, the lessee is required to pay the difference.
Closed-End Leases
Oftentimes, owning an in-house fleet is part of a company's long range growth plans. Capital restraints in the beginning can make buying fleet vehicles impossible.
These companies turn to a closed-end fleet lease agreement which will usually cover a period of three years or more. This type of fleet leasing option will cost more than an open-end lease, and there may also be mileage, or other restrictions.
Perhaps the biggest advantage to signing a long-term, closed-end fleet vehicle lease is that there's no TRAC involved. The higher monthly costs account for normal depreciation, wear and tear, and other resale value adjustments.
They're often called walk-away leases since the lessee isn't obligated to ensure a specific resale value, meaning there's no risk to them if the vehicle's value is less than book value.
Fleet Management and Maintenance
Any company that operates commercial vehicles is subject to certain federal and state regulations. These rules apply to maintenance, repairs, and record keeping. These are non-negotiable rules and every fleet operator has to comply.
That's not easy, and if it's not done properly, it can cost a company its livelihood. With most fleet lease agreements, you'll receive not only the fleet vehicles for your use, but also maintenance, repair, regulatory compliance, and fleet management services.
Is Fleet Leasing the Right Choice?
The majority of organizations who use fleet vehicles own their own, but that doesn't mean it's the right choice for every company. Whether to lease or own fleet vehicles is often a purely financial decision.
Owning an asset means controlling its acquisition cost, depreciation, operation, maintenance, repairs and eventual disposal. With a full-service fleet lease, however, the lessee has no control over any of these factors.
What's more, fleet leasing is a less expensive alternative to purchasing, leaving lessees with more capital to operate and grow their business.
Some Questions To Ask Before Leasing Vehicles
While it may be financially appealing to you to enter into a fleet lease agreement, there are some other things that should also be considered. Ask yourself the following questions to help you determine whether fleet leasing is right for your company:
What types of vehicles do I need and what will they be used for?
How many vehicles do I need to operate smoothly?
Are there any special equipment requirements I'll need?
What options are necessary?
How much cargo space is needed?
How many miles per year do I plan to put on the vehicles?
Am I interested in a long or short-term lease?
Fleet Management Solutions For Your Business
Realizing that fleet leasing is the right option for your business is only the first step. Implementing a plan that is beneficial to your company's ongoing success and growth is quite another. It can be a daunting task to decide which equipment to rent, what options are necessary, and how much capital you should invest.
You don't want to make a major mistake that will impact productivity, profits, or your brand identity. Before you make a decision, download Wilmar's free e-book, "The Lease Lowdown" and learn more about the process.
If you have questions about fleet leases, fleet management, fleet maintenance, or anything else related to fleets, contact us at Wilmar.
We'll answer all of your questions, and stay with you every step of the way from decision making to long-range fleet leasing and maintenance. Our professional staff is well-versed in every aspect of fleet ownership and leasing and we're always happy to share what we know.
You can count on us to help you achieve the goals you've set for your company, one fleet vehicle at a time.