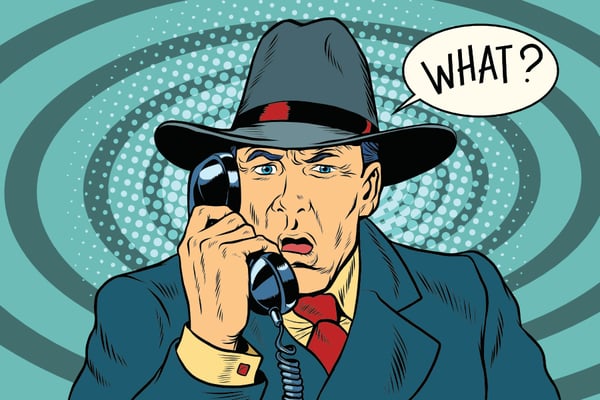 Do you run a security company or own a company that offers home services? Does your business require at least one vehicle? Maybe you operate an electrical company, consisting of several electricians. If so, then consider how fleet leasing can be an effective solution for your company.
Here's what is involved in a fleet lease company and how it can help your business, along with four basic traits to look for when choosing a company
What Is a Fleet Lease Company?
Most likely, you've heard of the term "fleet lease company" but aren't quite sure what it means. Put simply, a fleet lease company is a company that leases vehicles to a business so that their employees can use them for work.
The fleet leasing industry started during the late 1930s when Zollie S. Frank and Armund J. Schoen launched the first auto-leasing company. Today, it's grown into a multibillion-dollar industry.
What Are Fleet Vehicles?
Although fleet vehicles can be cars or trucks owned by organizations or businesses for official use, they can also be used in delivery services or by home service professionals, such as carpenters.
Fleet vehicles are often used by workers requiring a significant amount of travel during a workday, such as salespeople. Police cars, ambulances, city buses and taxicabs are other examples.
Traits to Look for in a Company
When interviewing companies, look for those that offer qualities, including:
1. A Good Reputation
Make sure a fleet lease company is reputable. Besides asking for references, check the Better Business Bureau to see if there are any complaints from past customers. If you do find some dissatisfied customers, this can be a sign to go elsewhere.
Moreover, look at blogs of industry specialists. You could also post questions on internet forums and check social media sites for comments suggesting how a company treats their customers.
2. Compliance with Regulations
Be sure any fleet lease company you're considering strictly complies with all state and federal regulations. Furthermore, check to be sure that their insurance policies and licenses have been updated.
3. Years of Experience in Running a Fleet Lease Business
Ask a company how long they've been in business. Consider that the longer a fleet lease company has been in operation, the better they're able to solve problems and recognize their customers' needs.
A fleet leasing company should have at least ten years in experience and be exceptionally knowledgeable in their industry.
4. Prompt Support
One of the main factors to consider when deciding on a fleet lease company is their record for rendering prompt service. In other words, you want to be sure they'll respond quickly if there's a problem with your leased vehicle and especially if it breaks down on the road.
Ask about the auto repair centers in your areas and if they're fully equipped. Keep in mind that trustworthy fleet leasing companies work closely with the manufacturers of their vehicles, so their vehicles are properly maintained as to a manufacturer's specifications.
Other Considerations and Warnings
Consider how fleet leasing can improve delivery times for your customers. As a result, they're more likely to stick with you, besides give you additional orders and/or come back for more services.
Using a fleet lease company also provides a clearer understanding on the location of a vehicle fleet, which can lead to your company being more efficient. Thus, your business earns a positive reputation for communicating with their customers.
Ask if a fleet lease company uses telematics because this helps fleets operate considerably more efficiently as well as monitors vehicle performance data. Consider how sensors are able to gather huge amounts of information on drives that be used for evaluating the performance of drivers, which results in improved skills.
The Bottom Line:
The right fleet lease company can enhance the quality of service of your company.
If your business uses more than one vehicle, but doesn't currently use fleet leasing, it could suffer.
For the highest quality of service in fleet leasing and fleet management, look no further than Wilmar, Inc. based in Charlotte, North Carolina, we take pride in our reputation of being the largest independent fleet leasing and management company in the Southeast.
Please contact us and learn more about our wide range of exceptional services.