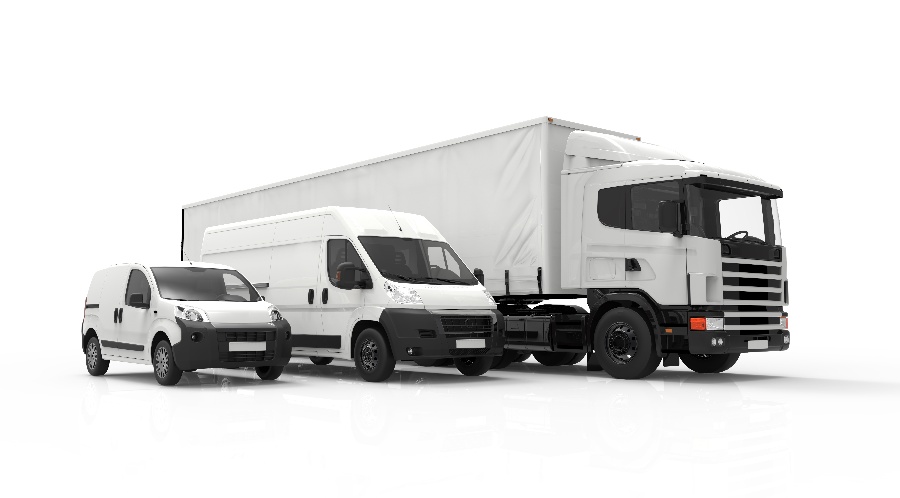 Let's face it: working with the right fleet leasing company and choosing the best fleet vehicle speaks in volumes when it comes to business performance. In fact, selecting the right cars for your fleet nowadays is like navigating a minefield as there are endless options.
The process entails making rightful choices based on benefits/price ratio, safety, efficiency and so on… Without sounding flaky, another important aspect is keeping everybody in your business happy. But working with the right reputable company like Wilmar, you need not worry!
Being the largest fleet leasing and management company in Southeast, Wilmar got you covered. Wilmar offers different brands and types of vehicles like; - Chevrolet - Dodge- Ford - Nissan - Ram - Toyota.
Now that every model and brand is available, what kind of vehicle is best for your fleet? Here is a comprehensive guide to selecting the best fleet car.
1. Vehicle use and operation
Whether you will be leasing or financing your fleet cars, ensure they are suitable for the intended purpose. Avoid being manufacturer or brand specific because this might limit your choice! Instead, concentrate on car capabilities along with performance to meet your needs.
Determining a vehicle's suitability should include:
- Size, style as well as carrying capacity, i.e. what is needed to be carried? People, equipment or products?- Routing, terrains and roads – will the fleet car be used for commuting lengthy motorway, off-road tasks or urban start-stop driving patterns? At this point, vehicle type together with fuel consumption becomes very crucial.
All in all, always consider downsizing if the operation doesn't require a bigger automotive. By cutting down unwanted car weight, you will reap some valuable savings on fuel.
2. Your drivers
Leasing fleet vehicles for the right job isn't enough; they must be compatible with your drivers as well. Essentially, you should put drivers into consideration during the fleet selection process. You don't want your driver to abuse the leased car hoping to get a replacement sooner just because he/she dislikes it!
Just like how vital any company's fleet management policy is, the driver's safety should be your top priority as well. Consider a vehicle designed to both enhance safety and lessen accidents chances. Second, ensure your drivers are physically comfortable while in their cars. They are ones to use these fleet cars daily, so making sure they are comfortable and confident should be your top concerns.
Moreover, some drivers' tasks might need additional car-connected technology like in-car Bluetooth synchronization with smartphones, backup assistance displays or navigation systems. It's not only easier and safer for a driver to use an advanced car but also makes it more enjoyable for him/her to be in the automotive.
Finally, your drivers should be experienced when it comes to driving your fleet cars - different automotive demands different experience levels and sometimes special documentations such as commercial driver's license.
Either way, a fleet vehicle meeting almost all drivers' needs is a win-win situation - a competent driver who is more satisfied with his/her car will definitely take good care of it. That being said, always get input from all your drivers.
3. Size of the fleet
After deciding on the individual vehicles' specifications, and ensuring your drivers' safety and comfort, think about your general fleet size and growth.
Considering how your fleet will scale with your business future is the best way to enhance this. It should be in terms of business growth, expansion (cargos increase) and change (moving into new locations).
4. Maintenance and upkeep
Maintenance might be costly to vehicle ownership or leasing. Thus, be sure to do thorough research into any projected cost for car's routine servicing including its parts and labor involved.
Opt for fleet maintenance software to help in avoiding possible leasing pitfalls. And significantly assist in reporting on car performance, maintenance, leasing timeline as well as costs in order to help influence your future choices.
Wrap up
Using Wilmar Fleet Leasing and Management Company is one of the most cost-effective strategies if you really want to manage every activity of your fleet internally.
With the right company, there will be effective accident management, cost reduction, tax & title management, scheduled maintenance and acquisition, including disposition.
Make the right choice, pick the best company! For more information on what kind of vehicle that best suits your fleet, feel free to contact us, and we will be more than willing to help.