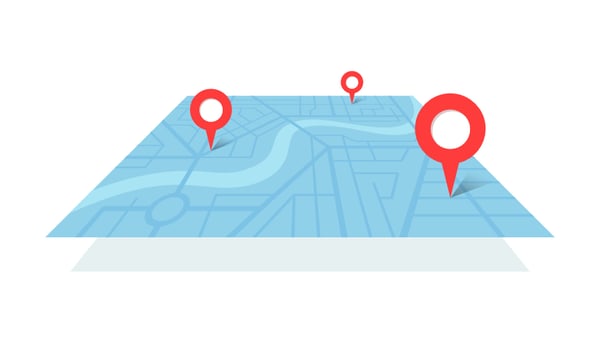 [Continued from Part 1]
Road Drag on the Wheels
One aspect of driving that very few non-commercial drivers ever consider is road drag. Some roads are stickier or rougher than others. They grip onto the wheels and can effectively slow vehicles that drive on these roads with heavy drag.
Understandably, road drag is a subtle detriment to your fuel efficiency, as it slows down each vehicle that passes that stretch of road and can increase driving difficulty at the same time. It's good to know which roads have excessive drag, but how can you plan routes around this information or even identify the roads with drag?
This is something only your drivers can tell you. Their own first-hand experience of the road can be used to mark your fleet's personal mapping software. Trust your drivers to indicate which roads tend to slow down the truck and which have heavy sticky-road drag in the summer sun.
With these custom entries, you'll be able to sneakily boost your fuel efficiency in ways the competition can't even see.
Rough Roads are Hard on the Truck
Rough roads are another essential piece of information to gain from your drivers. No matter how free & clear or speed-limit-friendly a road may be, it's not worth the extra maintenance of shaking your trucks apart. A road with a broken surface or, worse, deep potholes can put your fleet vehicles in danger and increase the wear-and-tear in unnecessary ways.
Again, you can rely on your drivers with a map-app to mark the roads that are in too poor condition to be included in your fleet routes.
Mark all the worst potholes you know about, mark the roads that haven't been maintained in a decade, and you can even mark the curbs and stops that have become known local hazards to your drivers.
Being able to avoid these danger-areas is not just good for your fuel efficiency. It's good for your route times, maintenance costs, and driver peace of mind as well.
Approach Direction for Quick Stops
Finally, good routing software can help you with the ultimate strategy: your direction of approach. As your drivers well know, there are many stops that are easier (and faster) to make from one direction over another.
Coming from the east might be infinitely easier than approaching from the south, and drivers will spend less time and fuel getting turned around when the right approach is made.
Plan your routes so that each stop is hit from the ideal angle so that drivers can arrive, perform their duties, and pull out without delays.
---
For fleet managers looking to optimize fuel efficiency, the right software can make all the difference. Being able to track your drivers and routes together can give you the kind of data necessary to truly optimize your routes.
With the right suite of apps, GPS, and fleet management techniques, you can also rely on your driver's deep knowledge of the local routes for that insider insight into route planning that will hone your route efficiency to perfection.
Here at Wilmar, we specialize in end-to-end fleet management. From helping you build the ideal fleet for your business to optimizing your routing and management solutions, we can ensure your team is properly equipped and ready for success.
If you need fleet selection, leasing, maintenance, or fleet management services, please contact us by phone, email, or online form.
Our team always looks forward to meeting a new business owner or fleet manager and we'll be happy to go through a detailed consultation on the needs of your business, fleet, drivers, and region before crafting the ideal fleet solutions for you and your team.