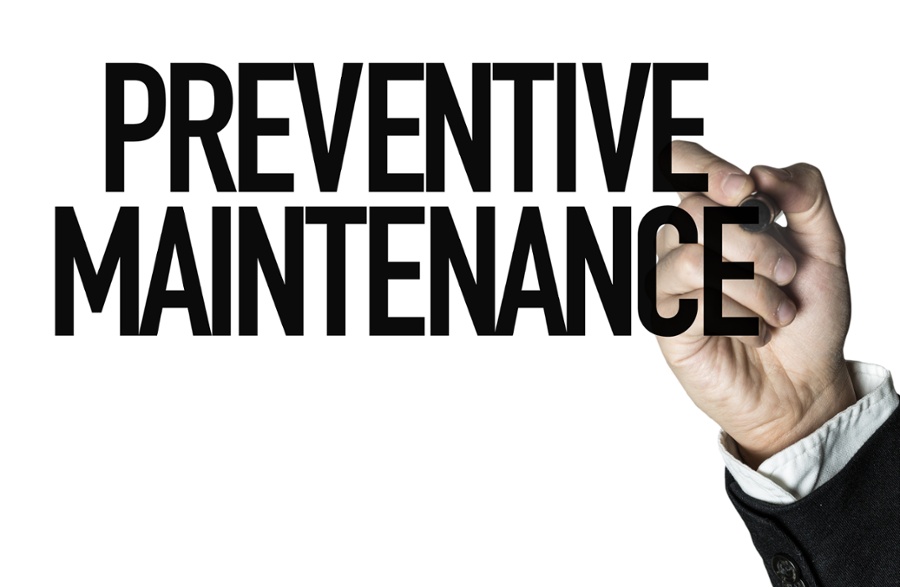 You need your fleet vehicles and trucks to operate efficiently and safely. This is why you should look into good preventive maintenance programs. You want a good, streamlined system that will ensure your drivers stay safe and your fleet vehicles and trucks stay on the road.
What is Fleet Preventive Maintenance?
Preventive maintenance consists of various services designed to maximize vehicle availability and prevent potential issues. These include services like:
Inspections
Vehicle repairs
Scheduled servicing
Preventive maintenance is used in fleet management to help reduce or avoid vehicle breakdowns. It's based on engine hours, time mileage or gallons of fuel used. Some types of preventive maintenance actions are vehicle:
Adjustment
Inspection
Testing
Lubrication
Cleaning
Repair
Worn parts replacement
Depending on your fleet operational requirements, you can implement preventive maintenance after your fleet vehicles reach a set mileage or it can be time-based (i.e. once annually).
Importance of Fleet Preventive Maintenance
Because it's more cost-effective to carry out a planned repair than it is to fix a breakdown, detecting and repairing vehicle system deficiencies in their early stages before they turn into huge defects leads to lower maintenance costs.
In fact, equipment downtime and breakdowns can be substantial costs. Downtime leads to things like:
Increased rental costs
Decreased efficiency
Poor customer relations
Loss of productivity
Safety-related defects found prior to use can help avoid injury, accidents and death.
Along with improving your fleet operations safety, a set and streamlined preventive maintenance schedule offer various benefits, which include:
1. Decreased Vehicle Downtime
Preventive maintenance scheduling provides an obvious benefit which is reduced vehicle downtime. When you have an optimized preventive maintenance schedule, your vehicles can spend more time out on the road rather than sitting in a repair shop for long time periods.
2. Reduced Costs
While you might think routine preventive maintenance might be costly, it often costs fleet companies more over the long term to respond to maintenance reactively.
3. Improved Fuel-Savings
An efficient preventive maintenance schedule can help save on fuel costs. When your fleet vehicles are running optimally and properly maintained, it increases your fuel efficiency. A few examples of how preventive maintenance helps improve your fuel efficiency include:
Having regular oil changes done
Changing air filters
Tire maintenance
Even cleaning the vehicle out
For a lot of fleet companies today, preventive maintenance schedules make a substantial impact on their overall efficiency and bottom line. When you pair that with an efficient fleet management system, preventive maintenance could help your company become successful both on and off the road.
Why Use Preventive Maintenance Programs
Now, having a fleet preventive maintenance schedule in place is one thing; implementing it and sticking to it is another thing. You want a preventive maintenance plan that will be efficient and sustainable for your entire team.
A lot of fleet companies still rely on spreadsheets and paperwork orders to manage their preventive maintenance tasks and this can lead to vehicles missing their routine maintenance. Often fleet preventive maintenance plans are disorganized and fall apart, which leads to costly repairs and downtime. This is why it's best to look into and use preventive maintenance programs instead.
A solid preventive maintenance program is your fleet's first step in managing a productive fleet and reducing downtime. You'll no longer have to rely on spreadsheets and paper processes to stay on top of maintenance tasks. A good fleet preventive maintenance program will outline the essential vehicle maintenance services that each vehicle requires — on an effective timeline. Then, it will provide a simple process for you and your fleet drivers to follow effectively, which provides you with the confidence that your fleet is in good hands and will run efficiently.
Contact us at WIlmar, Inc. to discuss all our preventive maintenance program features and benefits. We deliver fleet solutions customized for our clients to help them operate their fleet businesses smoothly and efficiently.