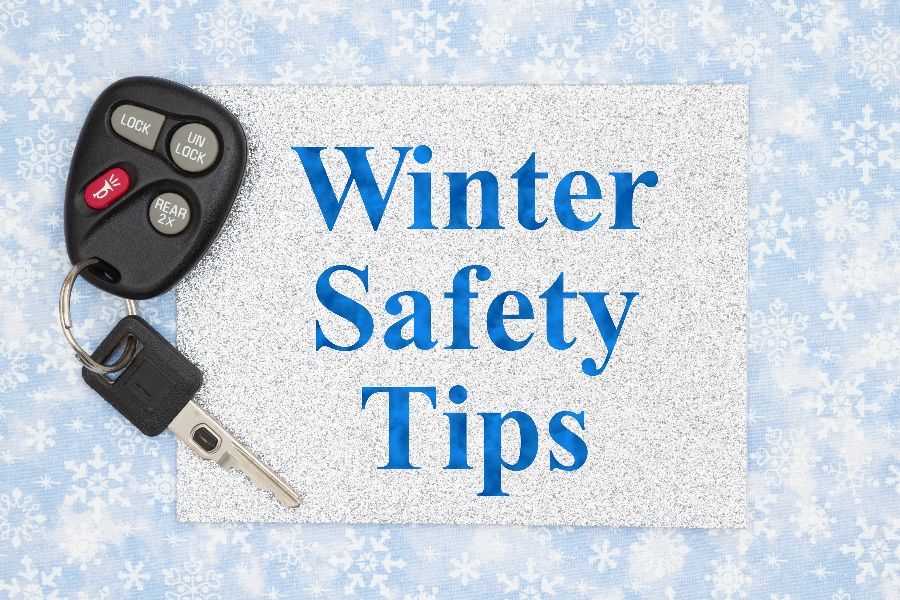 Winter is an essential time for fleet managers to take a proactive role both with vehicle and driver safety. This time of year is when the weather becomes hazardous, even when the sky is clear.
From black ice to holiday shoppers, it's vital that your fleet is ready to brave the road risks of the holiday season with skill, precision, and preparation.
As a fleet manager, it's your role to take the lead in winter readiness, and the best place to start is a practical checklist. Here are our best tips for preparing your commercial fleet for winter safety during the holiday season.
Give Your Fleet the "Winter Makeover"
Check Your Fleet Tires and Treads
Swap Oil and Wiper Fluid to Winter Formulas
Tune Every Vehicle's Engine and Heater
Pack the Winter Emergency Kits
Every winter as the weather turns cold, your fleet should go through a maintenance overhaul. Every vehicle should be inspected from tip to tail to ensure that no vehicle puts your drivers or equipment at risk on an icy road. The last thing you want is for bald tires to cause an icy spin-out, for the heater to go out on a cold route, or for the battery to die in a client's driveway.
Give each vehicle a full inspection. Change the oil and wiper fluid for the appropriate winter weight for your region. Make sure the engines, heaters, and batteries are in good condition. Finally, repack each vehicle with a winter-prepared emergency kit, just in case one of your trucks winds up in a snowbank for a few hours waiting for a tow.
Mark the Iciest Bridges and Hazard Points in Map Software
Winter routes always have a few hazard areas, but modern fleet software makes it possible to mark these areas to avoid or drive carefully over each time. Work with your drivers to identify the iciest bridges and the most hazardous stretches of road. Highlight them on your software map and use this information when planning routes or sending drivers through known hazardous regions.
Discuss How to Handle Skidding on Black Ice
Even a very careful driver will sometimes find themselves slipping over black ice with no traction. It's vital that your drivers know how to handle this situation when it happens.
Watch out for cars ahead suddenly swerving
Keep the steering wheel straight, or gently angle in the correct direction. Do not turn the wheels sharply
Take your foot off the gas.
Shift to a lower gear
Focus on coasting gently over the ice to the next patch of traction
Gently pump the breaks until traction is found
Gently correct sliding or fish-tailing
Aim for the shoulder and snowbanks if necessary
If you have any drivers who have never experienced black ice and skid-driving before, find a large empty parking lot to practice in. This practice can be essential and even save lives should they encounter black ice on the road later on.
Advise Drivers to Slow Down
Drive Slowly Through Icy Areas
Watch Out for Holiday Pedestrians
Lengthen Your Route Estimation Times
One of the most important planning steps you can take is to slow everything down. Tell your drivers to reduce their typical speed by 5 to 15 miles per hour, especially in icy conditions and poor visibility. Remind them also to watch for pedestrians. The holidays is a time when more people hit the shops and there may be an increase in tourist activities near the city centers and attractions.
Finally, give your drivers (and clients) the breathing room for safe driving by extending your estimated time to complete each route.
Preparing your fleet for winter driving is an essential part of fleet management. From vehicle maintenance to driver training, when your entire fleet is ready for the road conditions ahead, you are far less likely to see accidents, injuries, vehicle damage, or even route slow-downs. Contact us today for more fleet management insights.