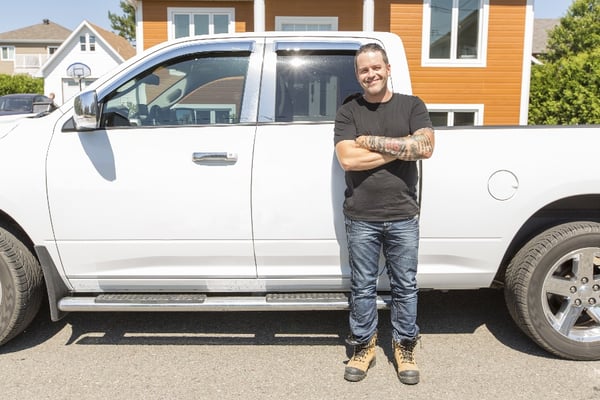 Managing your work truck fleet is all about balancing excellent service with streamlined maintenance. Your vehicles need to be safe, enjoyable to ride in, and easy to use while your team provides service. At the same time, you're always looking for ways to increase performance and decrease the cost of upkeep. Somewhere between nightly maintenance checkup and the morning supplies restock, there are improvements to be made.
As experienced fleet managers, we have more than a few tips for industry colleagues out there looking to optimize your vehicles and minimize costs.
1) The Right Vehicles for Your Fleet
First, start with the right vehicles. If you are putting lightweight vehicles to heavy-duty work or using cargo vehicles as passenger rides, you are losing money somewhere in additional maintenance. Always assess based on the highest demands your vehicles need to meet and work your way down from there.
Heavy-Duty Vehicles
Need

Higher horsepower engine
Sturdy body frame
Tow Connections
High-traction tires

Costs

Heavier - Requires more gas
Specialty tires
May be slow to stop and accelerate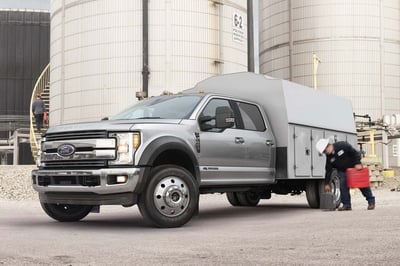 Light City Vehicles
Need

Slim lightweight frame
Fast stopping and acceleration
May require luxury feature
Low profile urban tires
May require luxury options

Costs

Damage from rough roads
Wear from any heavy-duty work

2) Regular Expert Maintenance
Once you have the right vehicles or are resolved with the vehicles you have, the next step is keeping them in peak condition at all times. Vehicles don't have to lose performance over time if they are properly maintained and even older vehicles can perform well with timely part replacements. The more finely tuned each vehicle in your fleet is, the better.
Maintenance doesn't just influence a vehicle's speed or performance, it also controls how comfortable the vehicle is to ride in and how well it enables your teams to get the job done. A rogue rumble or irregular behavior of any type can throw off a driver and create risk.
3) Leasing and Fleet Management
Of course, you don't have to buy your vehicles to have the best. Leasing provides a smooth and convenient alternative for businesses that want to upgrade vehicles on a regular basis.
Whether you want the latest truck models for your field service team or the highest-end town cars for your visiting clients, leasing can allow you to get a new vehicle model and equipment every year or several years depending on your business needs.
4) Industry After-Market Fittings
Another important aspect of your vehicle includes the things you add after acquiring a vehicle. Additional towing or service infrastructure, cargo harnesses and bays, or even additional luxury features for your passengers can make a huge difference on how positively your vehicles can influence your business.
When there is a bay for every toolbox or subtle additional cup holders and foot massagers in your luxury transportation, your vehicles will be actively contributing to each mission they are a part of.
5) Streamline with Technology
Finally, never forget the power of cutting-edge technology. The mobile age is upon us which is excellent news for any fleet manager. Between vehicle-specific and easily mountable devices of every stripe and capability, you can equip your vehicles with anything from small navigation screens to docked portable workstations.
You can streamline communication, scheduling, routing and navigation, or just make the drive more pleasant for your passengers. GPS devices make vehicle location tracking possible and OBS devices can transmit everything from turn angles to gas tank level. Even the clever use of gas cards can help you follow and control the exact way drivers spend on fuel out in the field.
Technology is amazing for modern fleet management, as long as you know what your options are and how to optimize. For more expert fleet management tips or to find the right fleet services for your business, contact us today!