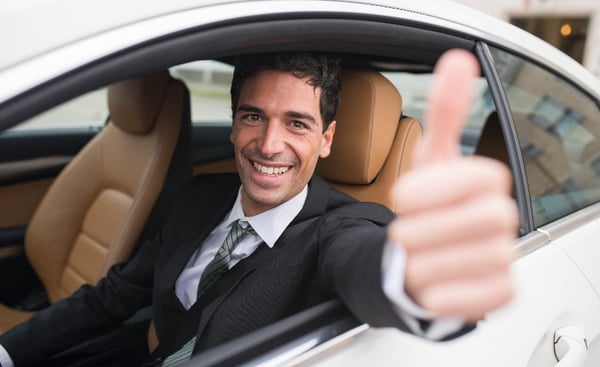 Building a vehicle fleet for your business doesn't always involve buying your own cars. Many businesses find that the need to constantly update the fleet and remain flexible makes ownership less than optimally convenient. There is never time to pay off a vehicle because your company needs change or it's time to trade up.
In these situations, a fleet lease can be your most practical financial and logistical decision. Leasing a business fleet lets you customize your fleet, work with expert fleet management services, and change your fleet design year on year. Not to mention skipping the hassle of purchasing, loans, and trade-ins.
Of course, this leads to the question of finding the best fleet lease deal available. Naturally, you want a good price for each vehicle, no surprise fees, and a supportive package of services to keep your fleet well-managed while it is in service. And to find the best local deal to build your fleet, you'll need to do some looking around.
Here's how to find the best fleet lease deals in your region:
Write Down What You Need in a Fleet
Start by defining what you need in a leased fleet. Write down
How many vehicles you need
The type of each vehicle
The mileage you expect for each vehicle
The work your vehicles should be equipped to perform
Extras that would be nice to have
Features you could easily walk away from to save money
Services you'd like to come with the fleet
Deal-breakers
Having these things written down will help you keep your priorities straight. Your must-haves and deal-breakers cannot be compromised on, and now you have a clear list of fleet capacity and fleet services you're looking for.
Identify Several Local Fleet Leasing Companies
Head out onto the internet and identify the top 5-10 fleet leasing companies in your area. Some car dealerships offer fleet services while other businesses specialize in crafting and maintaining commercial fleets. Both are viable options for your business and might offer a leasing package that works for you.
Start by investigating online reviews based on Google, Angie's List, and the BBB. If they appear legitimate and reputable, include each fleet leasing option to your list of candidates.
Visit Fleet Company Websites and Compare Prices
The next step is to investigate the websites of your fleet candidates. Each website should include entry-level information about how to build a fleet through the provider along with the costs and services you can expect as part of the leasing deal. Take notes as you go on how much each leased vehicle will likely cost you from each fleet provider.
Fleet management websites are sometimes incredibly helpful and informative and sometimes want to channel you straight to a consultation without sharing prices.
While readily available details are useful, sometimes the best deals are hidden behind the consultation curtain so don't count anyone out yet. But gather all the information you can without making initial contact.
Consider the Price and Value of Contract Services
When investigating the fleet details listed on each website, pay careful attention to the contract services included. Fleet leasing can be plain access to the vehicles or it can come with an entire suite of support services that will help keep your fleet design and maintenance in top condition.
Think about the kind of fleet services that you could benefit from by saving you time and money and improving the overall upkeep quality of your fleet.
Regular checkups and maintenance, fleet cleaning, software and technology, and access to on-demand maintenance inspections are all valuable add-ons to the basic vehicle leasing deal. And companies that offer these often provide a better package value for leasing businesses.
Ask for a Detailed Quote from Your Top 5 Candidates
When you've gathered all the information you can, choose 3-5 top candidates that have the best prices, package, or that you have the best feeling about. With these finalists, reach out and ask for a consultation and a detailed quote.
In most situations, you won't really know the deals you're comparing until the fleet leasing company has drawn up a detailed quote on exactly what you're looking for.
From here, you will need to schedule some time to meet or talk on the phone with reps from each of your potential fleet leasing companies. Share your fleet needs, your wants, and your deal-breakers with the reps and let them walk you though building the kind of fleet you need from their selection.
Pay careful attention. Make sure that the vehicles discussed in each quote are up to your quality and performance standards. Your quotes are the most useful when they compare very similar plans plus the perks that come with each individual leasing company.
Investigate Package Services and Flexibility
When building your quotes, be sure to ask about flexibility and services that come with your fleet leasing package. Flexibility will determine how soon you can trade in cars, change features, and redesign your fleet after signing the initial lease. And we don't have to explain the value of fleet services that come with your lease to help support the fleet.
By knowing these details, you can picture a more realistic value when comparing quotes for lease packages and deals.
Choose the Best Fleet Lease Package for Your Business
Finally, you will need to use your own discretion to determine which of the fleet leasing quotes is the best deal for your company. The answer is sometimes clear as day and sometimes takes a few hours with a calculator to determine.
One lease may offer you a lower monthly rate per vehicle but has mileage limits that you're not sure about. Another may include convenient maintenance services but the monthly prices are a little higher as a result. What matters is that the fleet lease deal you choose offers the best value for your business.
Which one offers the highest quality cars with the details and equipment you need to get the job done? Which one can offer more value in services while staying inside your budget?
When the answer becomes clear, you are ready to finalize your business fleet lease and get those vehiciles out on the road doing your bidding.
For more great insights on business fleet management or to consult on the fleet needs of your business, contact us today!