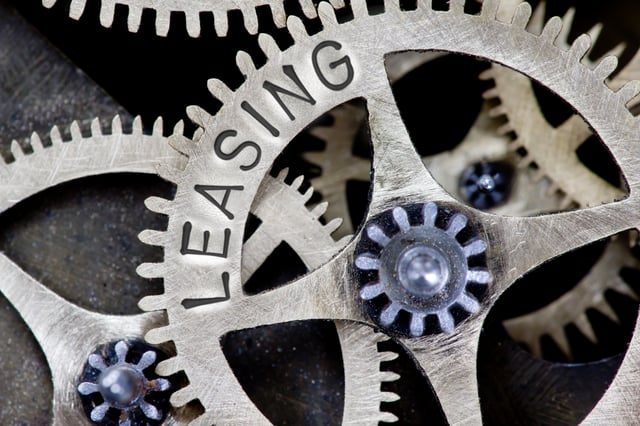 Any of you who've worked in fleet management know that things can change fast in the times we live in. Within the last few years, you've likely noticed how exponential technological change is. If you've had trouble keeping up with the Changing Funding Environment of Fleet Management and these changes, you're not alone, though need to take action to stay profitable.
With a more competitive business landscape today, you have to keep pace with technological evolution to stay profitable. For managing fleet vehicles, this might mean leasing for easier access to the latest technological advancements.
Why Leasing is Better Than Owning Vehicles
Investing in your own vehicles may not make perfect sense for the financial health of your company. Unless you have considerable capital available to invest in these assets, you could end up losing money over time.
Leasing helps you save money in more than way, including giving you tax benefits. Most importantly, though, you're going to have access to better technologies. Before you lease, it's a good idea to learn about some emerging technologies that continue to evolve for pathways to road safety and efficiency.
The Evolution of Cameras in Fleet Vehicles
Cameras in fleet vehicles certainly aren't new, though they've evolved to improved levels, especially in size and picture clarity. They also help scope out more things than they did before.
As an incentive toward driver safety, they're a great investment, despite being very expensive. When you lease these, you won't have to worry about investing thousands of dollars you can't readily afford. Plus, reducing accidents is going to save you having to deal with repairs or even crippling lawsuits.
Most of these video cameras install on the vehicle's dashboard, though others are available to place on the backend. For proving who was at fault in an accident, it's invaluable if a car slams into the back of one of your trucks.
GPS Technologies
GPS systems in fleet vehicles continue to evolve and become easier to use. Now drivers can enter an address and get an instant view of where to go to make a delivery.
For fuel efficiency, this is an important aspect on its own. Thanks to artificial intelligence being employed in GPS, it's less apt to provide inaccurate information and bring continual real-time data.
Did you know you'll even be able to reduce your insurance costs owning a GPS device? You can also use GPS for fleet tracking, which is especially important when monitoring your drivers. Leasing these devices is simple to do when working with the right consultancy team.
More Use of Mobile Technologies
No doubt you let your drivers use their own mobile devices when driving their routes. Many apps are available that can help them work more efficiently when living on the road.
Leasing gives you access to the latest apps and other digital tools so you don't have to hunt for them yourself. Considering how many work and tracking apps are available for fleet vehicles, it's better to have them provided by an outsourced team of consultants who know what works.
Other Technologies You Can Lease in the Future
Before the coming decade, you'll probably see fleet managers begin to use technologies like drones and even self-driving vehicles. While drones are already in use for many industries, imagine how much a drone could help in monitoring your vehicles, road conditions, and aid in safer deliveries.
Self-driving trucks are still being tested, though they could become a reality sooner than we think. Gaining access to at least one could cost multiple thousands without going through a leasing program.
Contact us at Wilmar, Inc. to learn about our own leasing program and numerous services to prepare your fleet management for the future.