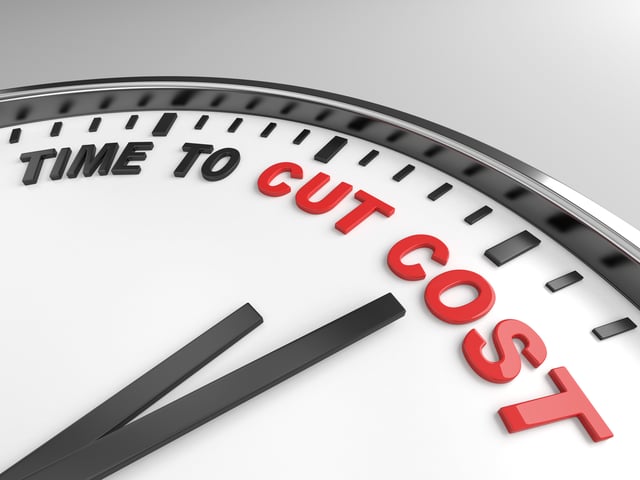 As a fleet manager, you already know how problematic maintenance is to your fleet of trucks. This year alone, preventative maintenance costs on fleet vehicles rose 3% over last year. Most of this was due to rising labor costs and the increasing use of more expensive synthetic motor oils.
If you've kept up on maintenance for the most part, what about using green initiatives when maintaining your trucks?
You can do a lot to stay environmentally friendly on your fleet maintenance, including a few simple things. One is choosing the right oil filter to make a green statement and cut maintenance expenses.
Finding the Right Oil Filter for Your Fleet Vehicles
It's possible to do a few simple things to save money on fuel consumption. Actions like keeping your tire pressure adjusted or investing in more fuel-efficient trucks can help in fuel costs.
Changing your oil filter regularly, though, is one of the key things for keeping your vehicles in good working order.
How do you find the right oil filter, though? You're better off looking for a premium oil filter over one that's cheaper. Many motor oil experts give some good reasons:
Thicker base plates for more consistent thread strength

Sturdier element supports for more durability.

Heavier duty center tubes and cans.

Higher tech media and various technological improvements.
When you take your fleet vehicle in for inspection, always have the repair team check whether your oil filter is older.
Meeting OEM Requirements
Sometimes fleet managers end up buying oil filters for their vehicles that don't live up to OEM requirements. Aftermarket oil filters are usually the result of this, especially if you own your own vehicles.
This is one reason leasing all your fleet equipment is better so you're always getting the proper maintenance done.
Those of you buying oil filters going beyond OEM guidelines risk losing proper fuel efficiency. When buying a proper oil filter, you need to think about element performance, part of which includes micron ratings. Talking with your oil filter suppliers regularly ensures you're getting the right filters all the time.
Making a Green Statement With Your Oil Filter
Going green is always smart when having to properly manage fleet vehicles for a large company. With those trucks out on the road possibly 24/7, you have a lot to think about in bringing more efficiency and in helping the environment.
Finding an oil filter living up to your green principles means spending a little more for quality. As Mobile notes:
"Lower-cost oil filters can contain light-gauge metal, loose (or shredding) filter material, and poor quality gaskets that can lead to failure of the filter."
Educating your drivers on this is important as well so they can use the right dealers to help install an efficient oil filter. Empowering your employees to take care of their fleet vehicle takes less worry off your shoulders in ensuring their truck holds up for years to come.
Finding the Right Management Consultant for Maintenance
It pays to work with a consultancy team for better management of your fleet vehicles to avoid maintenance issues. At Wilmar, Inc., we offer many different programs to help make this possible. You'll have more confidence in knowing basic maintenance with oil filters is always done right.
Through our maintenance and repair program, you'll have access to 70,000 ASE-certified service shops throughout the nation. Or, you can use our equipment leasing program, allowing you to lease your vehicles so you'll always get the right oil filter put in when it's needed. We will help you constantly stay on top of cutting maintenance expenses and keep your vehicles running smoothly.
Contact us to learn about our services and to learn more about the sometimes complex details of oil filter usage.