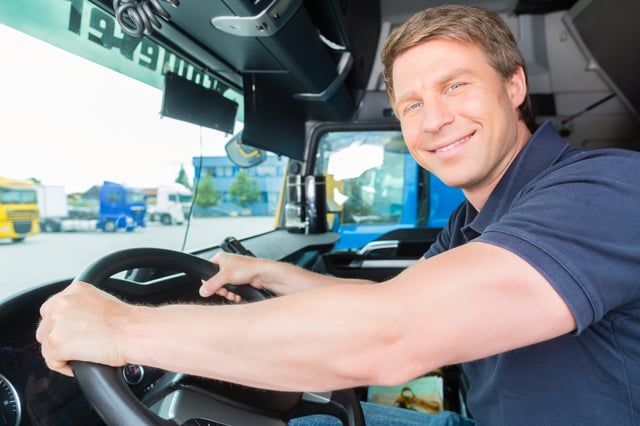 Every fleet manager has their own style and system for maintaining the vehicles in their care. You decide when and how every vehicle is inspected, your standards for maintenance requirements, and what qualifies a vehicle for service the next day.
The vast majority of the time, your thought process relates to the health of the cars and the cost to keep them in optimal condition. However, one thing that many fleet managers forget to account for is how the quality of vehicle maintenance might affect the productivity and effectiveness of the drivers.
If you've ever wished that drivers would be more efficient, more conscientious with how they drive the vehicles, or take more responsibility for the vehicles they take out and bring back every day, consider teaming up with them to improve not only their performance but how your maintenance procedures can improve the quality of your fleet services. You can significantly increase driver productivity with good fleet maintenance practices.
Building a Relationship with Your Drivers
All too often, the relationship between fleet managers and drivers is somewhat adversarial. It's the driver's job to essentially add wear and tear to vehicles that the fleet manager must then repair and maintain.
The fleet manager gets annoyed when a car comes with the brake pads over-worn or a new scratch on the paint while the drivers get annoyed if a vehicle has sluggish responses or if the cabin isn't as well-maintained as the engine. If you've been struggling to get your drivers to understand how they should treat the vehicles, perhaps the problem is one of mutual disregard.
Rather than fighting with your drivers, consider building a relationship with them. Ask them what they'd like to see from the vehicle maintenance department and, if you're willing to compromise, so will they on how you'd like them to treat the vehicles when out on the road.
The Importance of a Comfortable Cabin
For the engine enthusiast, the entire point of a car is to pull you at high speeds over long distances but for the driver, those vehicles are their offices and they have to work in the same enclosed space all day long.
While you may care most about the state of the engine, tires, and electrical system, what drivers care about is whether or not the seat adjusts correctly, the radio plays, and the AC can keep the vehicles cool or warm enough for a comfortable working environment.
If you remember to test these things and fix anything on the fritz, you might be surprised just how responsive your grateful drivers will become.
Smooth Operation
Tired of vehicles coming home with scrapes or other minor signs of mistreatment? The problem might not actually be with the drivers, depending on how well each vehicle handles and the state of your local roads.Vehicles that rumble too much or irregularly has been known to make drivers irritable and, as a result, less able to be careful on the road.
A stiff steering wheel or slow-responsiveness can also cause problems that you could easily solve, drastically improving your drivers' abilities to stay safe and careful with your vehicles.
Constant Communication and Reports
The best way to start teaming up with your drivers to optimize your fleet management rather than fighting over who is making things unnecessarily hard for the other team is communication.

Make it clear to your drivers that you really want to know their little maintenance complaints and ask for reports, verbal or written, every day when they turn in the vehicles. The perspective of drivers who spend all day operating your vehicles is valuable and can help you catch issues early.
With a steady communication policy and consideration for what your drivers need from each vehicle, not just what the vehicles need, you can significantly improve the quality of whatever service your vehicle fleet actually performs.
Not only will comfy cabins with radios and AC significantly improve their mood and dedication to quality service on the job, it will also make your drivers happier and more cooperative with fleet management.
For more helpful tips for fleet management, upkeep, and policies, contact us today!