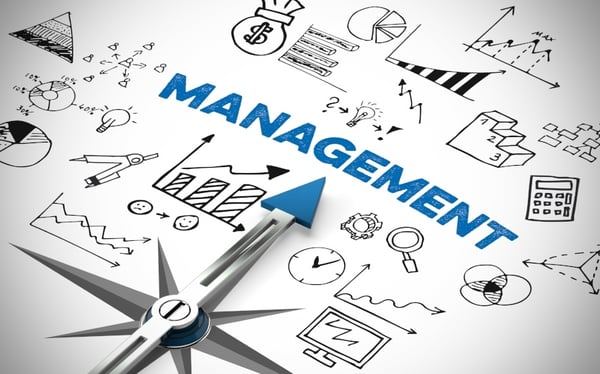 It is very critical that you select a fleet management company that is a good fit for your company. After all, they will be in charge of managing and helping to maintain your fleet and make sure your vehicles are safe on the road. Choosing the right fleet management company is an important process that should not be rushed. Especially since you will probably be in business with them for a long time.
Here are several factors you should consider before you narrow down your options and select a provider.
What are their long-term goals?
Since you're looking for an independent fleet management company to have a long-term relationship with you should ask them about their long-term goals. Does the owner plan on retiring or selling their business soon? Do they foresee changing their business model in the near future?
Talk to them and try to get an honest assessment of their goals so you can assess if it's compatible with your company's strategic goals.
Do they offer the type of services your company needs?
Write down a list of the services you expect your fleet will need. Also make note of the type of vehicles in your inventory. Ask prospective management companies if their technicians have experience with similar vehicles. They should also be able to handle the scope of services your company needs.
What does their insurance cover?
Next, find out what their insurance covers. You should know beforehand if your vehicle will be covered if it is vandalized or stolen while on their property.
You should also know if their insurance will cover your assets in case of a fire or another natural disaster. Asking these questions in advance will help prepare your business in case there is an emergency later on.
How responsive are they?
Communication is key. Especially when you're outsourcing something as important as fleet management. Look for a company that is very responsive and has multiple ways for you and other employees to contact them.
A professional fleet management provider should maintain an open line of communication at all times. You can also ask if they can provide you with an account manager or main point of contact that will handle your fleet specifically.
Do they have any references or testimonials?
A reputable company should have a solid reputation. Ask they can provide some testimonials or previous clients you can contact to learn more about their quality of service. The opinion of a third party can really give you insight into how the fleet management company handles their clients.
What are their parts and labor policies?
Another question you should ask before choosing a management company is for more details about the parts and labor policies. Do they offer full warranty if a part they install does not work? What exactly are their labor policies?
What is their average turnaround time for maintenance services?
A vehicle that is down for maintenance can really hurt your bottom line. It's important that you understand the best way to reach the company and their typical turnaround time for certain services. This information will be very important when you have a vehicle that is down for maintenance.
Do they have an inventory of automotive parts in their facility?
Lastly, you can also ask if they store automotive parts in their facility. If they do, this can give you peace of mind that they will be able to complete your vehicle's repairs much more quickly than if you had to wait for parts to come in.
Remember, selecting the right management company is a process that may take some time. For more information about our independent fleet management company, please contact us today.