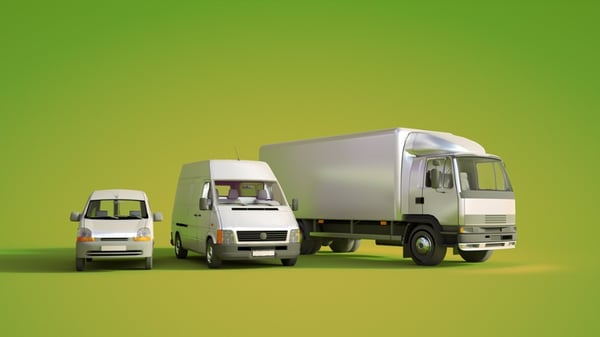 Fleet management refers to efforts by an expert fleet management company to organize, maintain and coordinate vehicles with the aim of upholding productivity.
Fleet management is beneficial to companies that offer home maintenance or cleaning services, electrical repair companies, and security companies, among numerous others.
Most companies procure fleet management services mainly because they are looking for vehicle tracking services. But there's so much more that you, as an organization, can get by working with a reliable fleet management organization such as Wilmar.
Read on and find out more about how fleet management can help your company.
Benefits of Effective Fleet Management
Whether yours is a small, medium, or an established company, if you've got a fleet of vehicles handling various company duties, then there's no doubt that you need fleet management services.
But how exactly does your company gain?
Part of fleet management entails maintaining and repairing budding mechanical issues on vehicles. The good thing here is that these issues are caught quite early before they can cause delays or affect mobility.
When your vehicles are always on the road, you remain productive for longer.
What's more, with the help of GPS tracking, you can plan your routes and predict departure and arrival times. This allows dispatchers and drivers to plan their schedule earlier on. No time goes to waste due to surprise incidences.
All the staff members are fully updated on fueling, transport, and maintenance schedules. According to HuffPost, GPS has revolutionized the use of technology today by enabling real-time data delivery and internet integration.
Enhances Level of Customer Satisfaction
Often, your customers want to know the precise time when their products will be delivered or when the service providers are set to arrive at the agreed destination.
Without proper fleet management, it can be difficult to give an exact answer. But with a good fleet management partner, you can confidently counter check your schedule and give customers an honest answer.
With constant monitoring of each vehicle, it becomes easy to tell when and where the customer's merchandise is during transit. For this reason, it is possible to provide real-time updates on when cargo will arrive.
According to a study by Forbes, satisfied customers almost always mean repeat sales. In the long run, this translates into increased long-term revenue.
Improved Fuel Management and Reduced Maintenance Costs
With effective fleet management, you are better able to plan your routes in a bid to work around traffic. You reduce fuel consumption, and as a result, fuel costs remain minimal.
Your drivers are rarely caught in traffic jams thanks to carefully planned timetables and traffic information. Owing to regular maintenance, vehicle engines consume less fuel during transit.
Also, the tracking systems in each vehicle helps monitor the vehicle and arrange for refueling promptly to avoid delays and inconvenience.
You must agree that it's cheaper and easier to fix a vehicle malfunction when caught early as opposed to when the vehicle is rendered immobile.
Drivers make regular reports and give notifications about fuel consumption, mileage, and issues they face on the road. This allows the organization to plan for early maintenance.
As a company, you end up saving time, and money all thanks to effective fleet management.
Increases Employee Satisfaction
With efficient flow of information, both the employees and the employer can work together to meet set goals.
Fleet management systems offer data that can be used to organize, inform, and coordinate employees on various duties.
This study by Emerald Insight proves that satisfied customers can drive higher sales, productivity, and overall performance
For example, drivers don't have to log in every time they make a delivery, arrive at destinations, or experience problems on the road.
This information is readily available at the station, and plans are promptly made to ensure the driver faces no issues while on duty.
Improve Operations with Fleet Management Services
It is clear that fleet management is crucial when it comes to overseeing fleet maintenance and fleet operations. This is what it takes to maintain high levels of productivity to ensure the business runs smoothly.
Want to make sure all your fuel costs, asset utilization, route planning, fuel consumption, vehicle performance, and program implementation balances out?
Contact us today and let us make yours a profitable, high-performance organization.