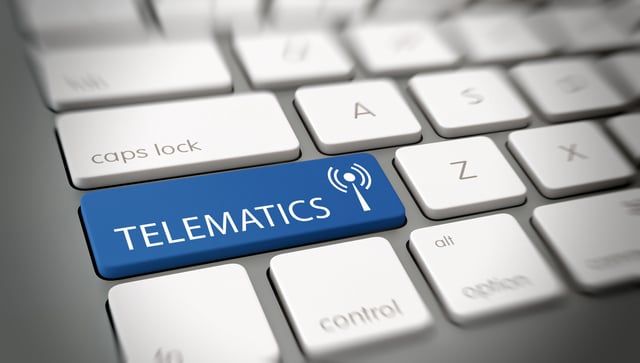 When you hear the word "telematics," your eyes probably glaze over and your ears magically shut off. It's a big word you expect to hear from geniuses like Elon Musk, the CEO of Tesla, as he unveils the company's newest technology. Don't let the word intimidate you, however.
To simplify the term, telematics just means the outline of how data gets captured with vehicles from across different mediums. Telematics gather the data, and it usually involves cellular tracking and GPS technology. What are some of the truths about how it works?
Law Requires Consent to Telematics
If your fleet has it, you must consent to it in many of the states like Wisconsin and California, where the drivers must be notified of how they have this device installed in their vehicles. Some of the most common telematics includes cellular technology and GPS. Some fleet managers have argued how telematics deter crimes made with their vehicles. The problem comes in with how the laws differ from jurisdiction to jurisdiction. It can also keep employees from lying on their time sheets, and in New York City, a court allowed this for that very reason.
Don't Worry: Your Data Remains Secured
You control who will see your data. Only the people who have been granted access through administration privileges will see the personal data. However, before you purchase a telematics solution or if one has been pre-installed in your fleet vehicle, you can opt-in for specific parties to look at the data based on circumstances. Let's say someone stole a fleet vehicle. Through the technology, your telematics provider can work with law enforcement in an attempt to recover the vehicle. They will only have access to the location of the vehicle while recovering it.
Encourages Safer Driving Habits and Saves Time
One of the biggest problems with running a fleet is how the costs can quickly skyrocket. You face a number of snarling risks in the fleet management business like expensive accidents, legal complications and worker's compensation claims. When you can save money and lower your total expenses, why not do it?
For example, vehicles with telematics devices will often receive dealership specials and discounts when they service their vehicles. In addition, because having these devices installed in the vehicles makes you less of a risk to insurance companies if one of the vehicles get stolen, a large group of insurance companies offer discounts when you include the "Stolen Vehicle Recovery" service.
Have you ever lost your car in the parking lot? Even if you haven't, you probably have employees who do from time to time. Some systems can tell you where you parked your car so that you spend no time searching for it. In addition, the wired vehicles can monitor the health of your system and transmit alerts when something has gone awry with one of the fleet vehicles.
These proactive alerts keep you from running company vehicles to the point of failure where the business will have to fork over large sums of cash.
Telematics technology continues to grow in popularity because of the wide range of benefits it provides to companies. As the saying goes, you can't improve what you can't measure and telematics make driving a measurable activity. Over time, business owners can analyze company routes and look at the timing of their course. Knowing these things lets them modify as needed to save both time and money.
If you're interested in using telematics for your fleet but you feel a little intimidated, contact Wilmar Inc. We can bring you up to date on fleet telematics and show you how simple it really is. For further information, contact us today!