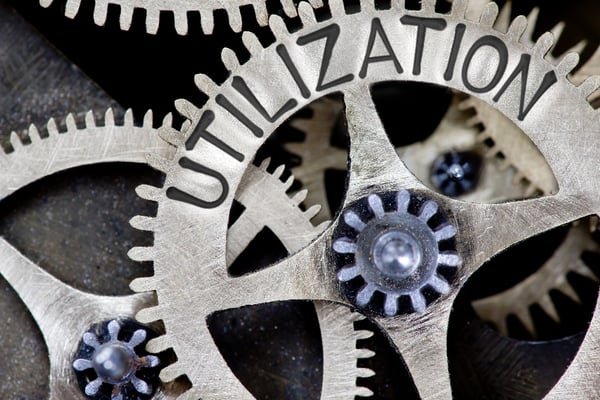 Imagine your driver whipping your best trucks around tight corners and alleyways with a casual grin on his face-- totally carefree while maneuvering from one near-death experience to another. Terrible, right?
Well, running a fleet safely and efficiently is a constant challenge for most fleet owners, more so when it comes to evaluating and managing vehicle use. As a response to these fleet challenges, businesses are increasingly embracing fleet utilization tracking as a metric of fleet performance against resulting profitability.
Tracking Your Fleet Utilization
Keeping an eye on your fleet utilization will help you determine your fleet's return on investment and pinpoint the exact areas you need to make adjustments. We have done a brief rundown on key areas you can use to measure your fleet utilization and arrive at actionable insights on optimizing your fleet's capacity.
1. Mileage Management Compliance
Collect data for the trips and routes your fleet has undertaken, including the times and purposes for these trips. This data will enable you to monitor and reduce errors, waste, delays, and fraud by fleet operators. You can encourage your fleet operators to give detailed accounts for exceeding or falling behind daily mileage limits, among other violations.
Other key metrics under this category that you can use to examine your fleet utilization include:
Cost/revenue per truck
Cost/revenue per mile-
Evaluating the expenses incurred against revenue generated per every vehicle and mile will give you a detailed overview of your fleet efficiency.
2. Fuel Economy
Research by ATRI (American Transport Research Institute) indicates that fuel takes up to 24 percent of your fleet's operational costs. The primary factors that determine your fleet's fuel economy are vehicle condition, vehicle type, and vehicle-user behavior.
According to the North American Council for Freight Efficiency, the average MPG (miles per gallon) for a heavy truck (class 8) is approximately 7.3 mpg.
With such metrics in mind, you can narrow down to the vehicle and vehicle-user to get some actionable data. For instance, you can:
Identify the vehicles dragging your fleet performance and recall them for maintenance or sell them.
Pinpoint and monitor individual drivers using excess fuel while correcting malpractices such as over speeding and idling hard acceleration.
3. Vehicle Utilization Rate
The difference between total fleet mileage capacity and the actual mileage covered for a particular period of time is your vehicle utilization rate. The vehicle utilization rate highlights your fleet's capacity against your business's logistical needs.
Whereas you may not achieve 100% vehicle utilization, the vehicle use rate will let you in on the excess fleet capacity. Some actions you can take include:
Reallocate underutilized vehicles to your other business areas with more logistical needs
Consider selling some of the underused vehicles to cut operational costs and instead lease during your enterprises' peak season.
4. Maintenance and Repair Costs
Another critical performance index to track how your fleet is doing is the repair and maintenance costs for your fleet. Frequent and expensive repairs on your vehicles, even before scheduled maintenances, indicate that things are going south.
If your business vehicles are always in and out of garages, then your fleet performance is greatly compromised, and you are likely to suffer budget constraints.
Consider engaging a fleet management service to ensure fair wear and tear and oversight of your fleet's utilization.
5. Utilize Technology to Your Advantage
You can never go wrong with a fleet management software tool in the hands of an excellent fleet management services provider. Using these tech advancements allows your fleet management team to monitor and assess your fleet's aspects from a singular standpoint.
Some of the features of a software tool in fleet management include:
Geofencing
Monitoring driver behavior
Determining vehicle speed
Measuring the weight of vehicle load and much more.
Leveraging on the right technology and good fleet management services will give you a superior and seamless tracking of your fleet utilization.
Drive Your Fleet Forward
Wilmar, Inc is the Southeast's' largest independent fleet management and leasing company located in Charlotte, NC. We have remained unshakeable for four decades, guaranteeing you expertise and superior fleet solutions that are a perfect match for your fleet.
Our service guarantee still stands: Working In Your Best Interests. Feel free to contact us today for more information or queries on tracking your fleet utilization, fleet leasing, and fleet management.