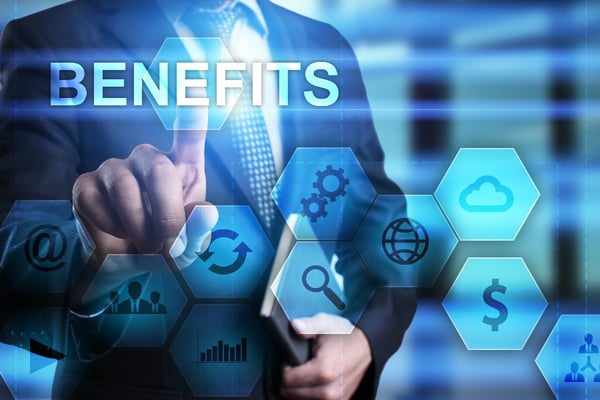 The benefits of fleet vehicle leasing have been making rounds in business circles for ages. As more and more businesses that deal with logistics reap the benefits of fleet vehicle leasing, the idea becomes more and more alluring to business owners.
Recently, many business owners have been wondering if fleet vehicle leasing could work for their business. Luckily, fleet vehicle leasing has something to offer to each sector. Fleet leasing is most common in the following industries.
Building and Construction Firms
Logistics are a firm and vital pillar in any building and construction industry. If you have your business in this sector, the benefits that await you and your firm after converting to fleet leasing are big.
Most construction firms deal with heavy trucks, which are initially expensive to purchase and own. The depreciation of these vehicles is unmatched, as these vehicles face exposure to heavy-duty tasks and operations, their value drops like a rock.
With Fleet Leasing, you don't have to tie your Building and Construction business to diminishing assets, incur the hefty initial investment, or pay for substantial insurance and taxes depending on your contract.
Security firms
Fleet vehicle leasing also offers several advantages for businesses working in this vital sector. Fleet leasing has empowered SMEs in the security sector.
It has enabled startups that don't have resources to own trucks to grow while still saving the established business the cost of depreciating vehicles. If you work in this industry, it is high time you consider converting to fleet leasing.
Small Corporations
Most small corporations and firms dealing in insurance and banking offer company cars to some of their employees. Various departments in corporations also need a bunch of vehicles to perform their day to day activities.
Most corporations find the terms of fleet vehicle leasing favorable. This saves the corporation the hefty investment made on initial purchase, the maintenance and repair on some contracts. Leasing also saves on turnover costs as renewal of contracts ensures that the corporation doesn't get stuck with old cars.
Home Service Providers
Before Fleet Vehicle Leasing came along, being a home service provider was an arduous task. The initial cost of purchasing and maintaining the vehicles choked the firm's finances, leaving very little for the business owner.
With Fleet Vehicle Leasing, you can provide home services more efficiently and cheaply as you don't get to incur the traditional costs associated with the business.
Agro-Industry
Fleet Vehicle Leasing has been making the agricultural firms happy for ages. The initial cost of owning tractors, trucks, plough and other equipments are high.
Also, most of the tractors are perennial and will be lying idle for most parts of the year. Factor in the costs of depreciation, repair and management and you end up with one of the most inefficient business models. Fleet vehicle leasing enables the farmers to conduct business without necessarily owning the vehicles and equipment whose value diminishes quickly.
Most Small and Medium Enterprises
Fleet vehicle leasing is not a reserve for large corporations only. Nothing could be farther from the truth; in fact, more SMEs lease fleets and equipment than their fortune 500 counterparts.
If you run a small business in any sector; be it health, education, hospitality owning one or two trucks, vehicle leasing specifically caters to your needs.
A large company can incur the costs of purchase, maintenance and turnover something that small businesses struggle with. If you own any small or medium enterprise, fleet vehicle leasing should be a serious consideration.
Here at Wilmar, we have been offering Fleet Vehicle Leasing services and writing the success stories of businesses for the past 50 years. For any inquiries or if you consider adding Fleet Vehicle Leasing to your business model, Contact us today and let us be part of your journey.