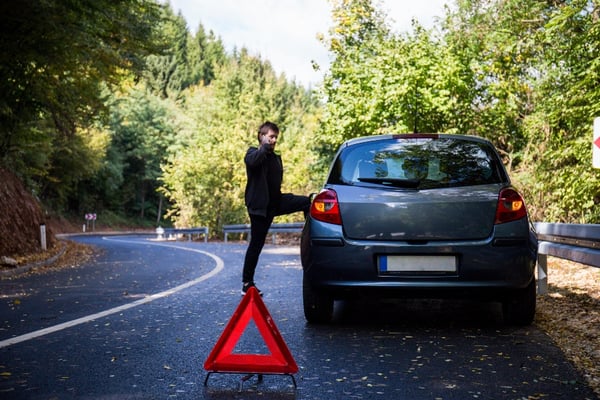 As a fleet manager, the most dreaded call is one from a driver on transit reporting that they are stranded somewhere on the roadside due to a flat tire, mechanical breakdown, fuel outage, or dead battery.
Roadside emergencies lead to wasted company resources especially for issues that fleet managers can have instant solutions.
Delivering immediate help to enable drivers to get back on the road requires fleet managers to partner with roadside assistance service providers especially when drivers are in geographically diverse regions to assist in handling common roadside problems.
Roadside problems do happen, and here we identify the most common and offer solutions to fleet managers on how they can handle such issues.
Roadside Problems and Solutions for Fleet Managers
· Mechanical Breakdown
Mechanical breakdowns occur due to minor issues that develop into potentially dangerous mechanical problems when ignored. Historical data is important especially for fleet managers when contacting mechanics about the mechanical problem.
Without a proper data management system, locating this information can be like finding the proverbial needle in a haystack of data resulting. Fleet managers adopt a fleet management dashboard, which offers a powerful search option that helps to locate data in a moment.
They can also tag vehicles and drivers with meaningful labels for rapid information access when needed.
· Tire Bursts
Tires account for more than 50% of roadside breakdowns in the US. Of this, only 15% of tire failures result from sudden damage with 85% resulting from slow leaks. With the increased costs of repairs, tire bursts can increased repair and maintenance costs making it a challenge for fleet managers to keep their costs at bay.
Enterprise fleet managers can adopt run-flat tire technology that is integrated into the fleet management system so that they get immediate alerts for tire issues. With the alerts, they will be able to guide the driver to the nearest repair shop
· Lock Outs
Lockouts are embarrassing situations that account for the increasing cases of roadside issues. Locking keys in the vehicle when the engine is still running contributes to fuel outage, leading to serious ramifications for the company not to mention the losses in revenue.
While fleet managers can leverage GPS Fleet Tracking technology to get alerts during a lockout, getting a spare key delivered to the driver is time-consuming and expensive. Fleet managers can install a magnetic key case underneath the vehicle to help rivers get on the road fast in the event of a lockout
. Furthermore, fleet managers can adopt telematics-integrated mobile apps from auto club membership offered by roadside assistance providers thus enabling drivers' access to real-time assistance.
· Fuel Outage
Running out of gasoline is a roadside issue that drivers experience every other day. While fleet managers may prompt vehicles to be inspected for fuel before leaving an enterprise, it is likely that an underlying mechanical problem or issues related to spillage, theft, and adulterer fuel that increase the possibilities of fuel outage.
While keeping an extra can of fuel in the vehicle is not advisable, fleet managers can fit vehicles with robust fuel monitoring smart devices that track the levels of fuel in vehicles that are on transit.
Once the fuel is down to a certain level, they will be able to request for roadside assistance from providers who will deliver gasoline timely and reduce downtime.
Keep Your Fleet Moving
Preventative fleet maintenance can help you reduce the risk of roadside mechanical breakdowns. Since you can never predict when a in your fleet vehicle will experience an unexpected roadside issues in the Southeast region, Wilmar Inc. will provide you with real-time emergency assistance from fuel delivery, towing, jumpstart, and lockout services. Contact us today to access well- priced emergency roadside assistance.