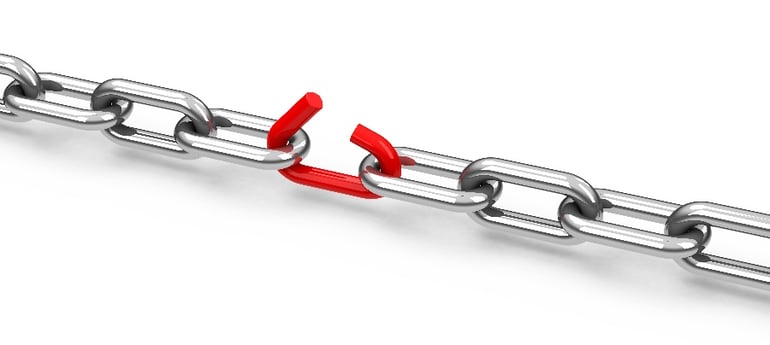 Most fleet managers like to keep their vehicle design and color nicely uniform. Maybe you only purchase white Nissan Versas, updating every few years but always close to identical. Or perhaps your work vans are all blue Chevy expresses with matching decals.
An Era of Vehicle Shortage
However, we have just entered an era of vehicle shortages. Every brand, all over the world, can't get enough microchips and steel to complete their yearly production. The president of GM has said this is the worst auto supply chain crisis of his career. Vehicle prices are up 150% with many dealers and surplus models are nowhere to be seen. Even used cars are disappearing in high demand.
Manufacturers aren't meeting their own delivery schedules. Orders aren't being filled because new cars just can't be made without the short supplies. Vehicles can be found, but now car buyers are looking to reserve vehicles available at a future date.
Building a Shortage-Era Fleet
The current vehicle market has left fleet managers in a challenging position. This is a shortage-era for the vehicle industry and all who rely on it. In the next few years, it's inevitable that we will see a shortage-era trend in fleets involving longer lifecycles and less uniform model purchasing. Fleet managers will need to prioritize the quality and performance of vehicles more acutely than matching the typical uniform make and model expectations of the existing fleet.
Of course, you still want your fleet to look uniform and sleek when sharing parking or seen out on the road. The right branding choices and vehicle care policies can make even a non-uniform fleet look like a well-coordinated team.
Build a Profile Instead of a Single Look
While it's easy to always get the same color, make, and model, this is not the only vector of your branding design. A well-designed fleet has a profile instead of just one identical look. You don't need every vehicle to have the same trim and shape of tail-light to be a recognizable and professional part of your fleet.
Instead, design a branding profile. You might create a category of sedans that all have the right lines for your branding style. You might design a set of accents that give each vehicle a similarly styled look. Branded decals and vinyl wrap design have a lot of influence in visually shaping fleet vehicles. A few stripes, similar graphics, and the right color scheme can make any fleet look like it was built as a unified team.
Re-identify your fleet with branding and modifications to make your fleet vehicles more visually similar to each other than they are to others of the same model on the road.
Don't Be Afraid to Repaint
One thing fleet managers often overlook, even when upfitting, is that the vehicle color isn't set in stone. If you usually order white and the only model available is gray, it can become white within the week. Having your vehicle repainted is affordable, especially if it saves you months of waiting for the right color.
In fact, repainting gives you the opportunity to create a unique look - outside of manufacturer colors - for your fleet. You might make your fleet recognizable with a signature color of paint, no matter the model. Or paint your vehicles into a vivid rainbow so that difference in model pales in comparison - and your parking lot is a sight to behold.
Add Matching Modifications
One interesting option for fleet managers who up-fit is to make matching modifications on unmatched vehicles. For example, you might add the same equipment cargo rack to the top of any truck you buy, which gives all the trucks a similar look. But you can also go more subtle than that. You can add bevels to the vehicle outside for stripes and patterns that subtly unify the fleet. Or you can go big with the same silly add-ons like mouse ears, dino ridges, and antenna fobs.
When your entire fleet has the same external signatures, customers will barely notice the difference between a Versa and an Altima
Design Elegantly Matching Decals or Vinyl Wraps
The final touches are always your decals and/or vinyl wrapping. Slightly more short-term but also your best way to lay on high-detail and crisp lettering, your decals are also an opportunity to further unify a fleet that is not all exactly the same make and model.
Consider shaping your decals so that the shape of the artwork overpowers the shape of the vehicle. This will create a distinct mental image in the memory of customers that has less to do with the vehicle model and leaves a stronger impression of your brand.
Here at Wilmar Inc, we know that the fleet industry is going to see some serious challenges in the next few years - and we're prepared to help you face them. Fleet management and vehicle acquisition are what we do best. We would be honored to become your fleet building partner and together build the right strategy for your brand's shortage-era fleet. Contact us today to learn more.