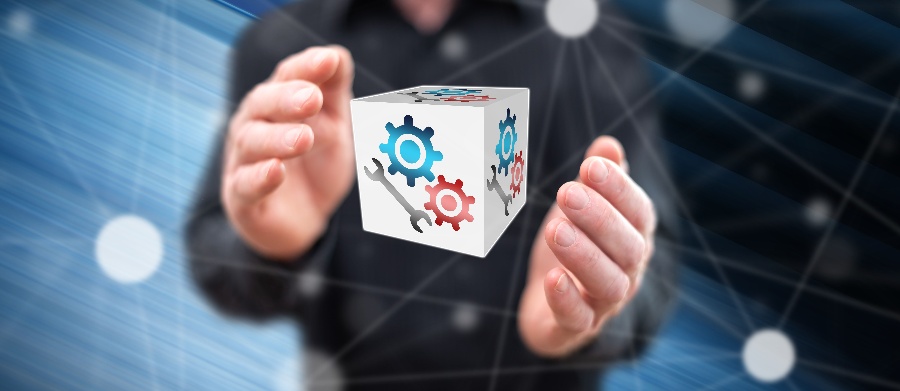 Every team requires a specific collection of tools and equipment to complete the job. Landscaping requires earthworks equipment. Carpentry requires tables and saws.
The size of your team and the amount of work determine how many hammers, drills, and work gloves you need. The scope of the job determines if you need vehicle earthworks or lifts. And if your company has a vehicle fleet, you will need to maintain and manage every vehicle
But how do you keep track of all those tools and pieces of equipment so that everything is present on the job and accounted for on clean-up? For most teams and companies, the answer is a tool management system.
What is a Tool Management System?
A tool management system, sometimes called equipment management, is a piece of software that keeps track of every tool and all equipment used by your team. A management system is designed to help you keep an inventory of tools, assign and track the location of tools, and secure a complete checklist of tools that have been returned.
You can also expand your tool management to large equipment like lifts, specialty machinery, and vehicles themselves. Your vehicles are assigned and need maintenance just like tools and other equipment. Including vehicles in a tool management system can help you keep track of them as business assets and take better care of vehicles as essential business equipment.
Implementing Tool Tracking and Management
Tool management works best when you implement the entire system at once. Your system can assign or accept tool IDs. Then label your tools with corresponding IDs to keep track of each tool and where it is assigned. When a tool is assigned, the tool matching the digital ID is distributed and then accounted for when it returns. Tools can be tracked by the project and day by day.
Many tool management systems use barcodes on the label or even RFID chips inside the labels. This streamlines tool identification to make management even faster and easier. RFID chips even allow you to use live tool location tracking on your project site using nearby RFID receivers. The right implementation plan depends on the kind of tools and projects you're working with.
Using a Tool Management System with Fleet Vehicles
Managing your fleet with a tool management system is part of what the software was made for. Tool management includes equipment that expands into vehicles. Vehicles are among the largest equipment used by businesses, but technically a full-sized commercial HVAC can rival the size of a compact sedan. Tool management keeps track of the assigned operator and location of your equipment, which can be exactly what you need for fleet management.
Tool management systems also keep ensure that all your equipment is checked in at the end of the day, and at the end of a project. Company vehicles can also be checked in and out by drivers and by the service teams that use them. Tool management can enhance your fleet management strategy.
You can also keep track of all the equipment inside each fleet vehicle. If you have trucks equipped with tools and supplies, a tool management system is essential for keeping each vehicle properly stocked. Every vehicle can not only be tracked but also stay associated by ID with the equipment inside.
Planning a Project with Tool Management
Once you have a tool management system in place, your project planning can be improved. Apply your daily project schedule and individual task plans to identify where tools will be needed and assign them to a virtual outline of your project. Include a plan for every team member and the tools they will be using. Then plan your equipment inventory and maintenance checks that will be easier with the tool management system features.
Here at Wilmar, Inc we help companies with fleet selection, acquisition, and management. A tool management system can streamline your fleet management and improve your vehicle equipment maintenance at the same time. Contact us today for more fleet management insights and tips.