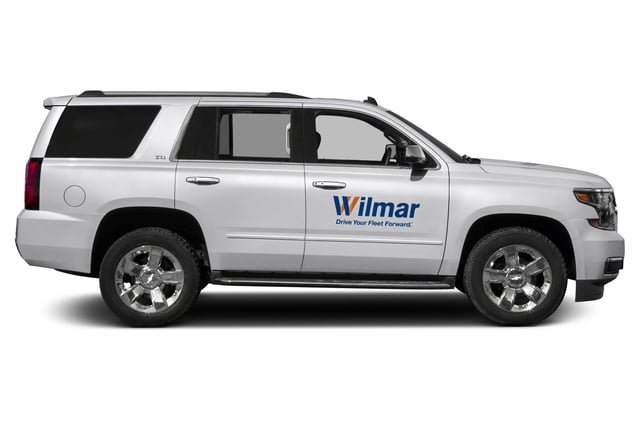 Contractors and small business owners rely on their vans and trucks. Even so, it can be tempting to try and save money by keeping an old van on the road, especially when you're starting out. But it's a false economy and it can cost you serious money in the end.
You can actually save money, have a brand new vehicle and simple fixed costs with a commercial vehicle lease deal. It isn't the extravagant option. It's the smart choice.
A Courtesy Car Can Keep You Working
You know how much you need to spend, you know maintenance is included. If your truck breaks down, then you know you get a courtesy vehicle you can use for work while your truck or van gets medical attention. You also know it's a Walk Away lease and you can simply hand in the keys at the end.
Really, there is no downside. A new company vehicle can offer many cost savings over keeping older ones running.
Get a lease deal from a reputable supplier like us and you'll get roadside assistance, co-ordination of your plates and titles, driver fuel cards and you can also arrange maintenance at a time and place that suits you.
You get a monthly invoice, which is detailed up front, and the only thing you need to take care of is the insurance, glass repairs and the fuel it takes to get you to work. When you're just starting out, or even if you've been doing this for years, that can be a huge weight off your mind.
A Cheap Van Is A Dangerous Temptation
We know what it's like trying to run a small business. It can be a real stress to balance the books and a van or a truck is a big expense. There's no getting round that fact and the vehicle can actually be the single biggest outlay for a vast number of contractors and small business owners.
So, the temptation to take that broken down old vehicle from a relative, or to buy cheap, is perfectly understandable. It means you can put your money into equipment, advertising and running your business and you might get lucky.
But it's a painful risk. Without reliable transport, none of the rest matters.
The simple truth is that if you are running an older vehicle out of your own pocket, then you're playing Russian Roulette every time you turn the key.
Small Costs Stack Up Fast
Old vans and trucks do break down, as well, with boring regularity. It can be something simple, it often is. But it can be a total engine failure that effectively puts your beloved steed out of its misery and means it's cheaper to scrap it and buy another.
The real pain will come when you work out how much money it cost you to keep your vehicle on the road before that point. The consumables, the small repairs and the general maintenance all stack up. Then, one big bill can make the whole thing a pointless exercise.
Like a gambler chasing his losses, you'll keep pumping money into that old truck until the sheer futility slaps you in the face at the side of the road one day. It will happen as steam pours from the engine bay, an oil trail details where you've been for the past hour and a disappointed client calls your competitor to get the job done.
Can You Lose Time Off Work?
Owner drivers are often one major breakdown away from a heartbreaking expense that could put you off the road for days or even weeks. And it's the simple law of averages, one day it's going to happen.
Can you afford to lose that much time off work, while the labor bills rack up at the garage? Have you factored in the costs of renting a van or truck by the day to cover you when yours lets you down? That can really happen and it puts the lease price in a whole new light.
According to Payscale, even a basic contractor earns more than $20 an hour and you know your hourly rate. So, if you lose even 10 days in the whole year due to unreliable transport, then write down your hourly rate, multiply it by 80 and then stare at that figure until you have convinced yourself a new van or truck is the way to go.
Missed Jobs Will Damage Your Reputation
You simply can't postpone jobs or lose work because you couldn't get there. You also have to consider your business' reputation. Word of mouth is absolutely essential for contractors. If somebody took a day off work to wait for you and you didn't show up, that's going to get around.
Conversely, if you arrive in a brand new truck or van then you look the part. It all contributes to professional presentation that will make a world of difference when it comes to the customer service side of your business.
Your Old Truck Is Drinking Fuel
An old vehicle will be less fuel efficient, too. So, if you cover a lot of miles and travel far and wide, then you could lose a fortune keeping an old car on the road. Forget the maintenance, a more efficient car could save you thousands over the course of the year and cover the cost of the lease on its own.
So it isn't just the imminent threat of a breakdown that should send you running into the cosy, luxurious arms of a reputable lease vehicle. It will look better, it will save you money at the pumps and it will give you peace of mind.
If business is going well, then you might even contemplate hiring someone else and getting a second, third or even fourth team running. But if you have to take on the finance for five vehicles, then the costs and liabilities can get out of control in a hurry. If you have to buy them outright, then you might just rule out expansion and lose a fortune in the process.
Here at Wilmar, we like to grow with you, so our Micro Fleet service means we can help you get other teams on the road for the cheapest possible price. More importantly, it's always a fixed price so you can plan your business.
So, we get it, an old van or truck is a tempting saving, but it's a false economy that will bite you in the end. Check out our lease deals and get your business running the right way, with a brand new truck that you can rely on.