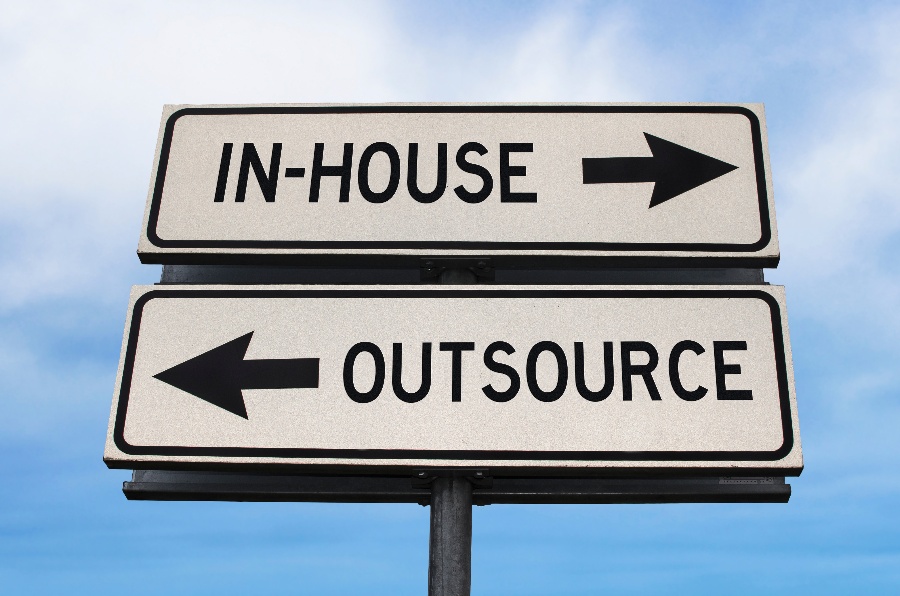 Vehicles in a fleet are more than just trucks and vans; they're complex tools your staff needs to complete their tasks and service your customers. To get the most out of the fleet, vehicle uptime is crucial, and that's why most organizations operate an in-house fleet maintenance facility to ensure that vehicles get back to service as fast as possible.
However, for organizations that have large fleets, an in-house team can be overwhelmed and may not be able to complete the maintenance work within the required time. An outsourced fleet maintenance team can be a great resource in such a scenario.
That said, effectively managing an in-house team and, when required, supplementing them with an outsourced team can be challenging.
Balancing Both In-House and Outsourced Maintenance
Fleet operators have several important maintenance decisions to make, and perhaps the most impactful one is who will do the maintenance. Do they keep it all in-house, fully outsource it, or use a little of both?
According to the National Private Truck Council's 2021 Benchmarking Report, approximately 46% of private fleets outsource all their maintenance, whereas only one in five perform all their maintenance work.
This report also found that fleets that keep most of their maintenance in-house have 10% longer trade cycles and pay roughly 7% per mile for equipment and maintenance.
For the most part, the in-house versus outsourcing decision is usually driven by three factors, namely:
Capacity: This refers to the number of in-house technicians on your team. Capacity is basically measured by the number of technicians in your in-house team in relation to the size of your fleet.

Capability: This is the level of your technician's training, expertise, and experience. It is measured as the training and expertise to work on the entire range of vehicles in your fleet.

Infrastructure: The density of the tools, equipment, and technologies you have for performing fleet maintenance. Typically, infrastructure is the biggest challenge for fleet operators, from the facility itself to the necessary parts, tools, equipment, and software needed to run an in-house operation efficiently.
When you outsource your fleet maintenance to an external provider, you will virtually do away with all these variables. As such, you will have more time to focus on your core business instead of worrying about doing maintenance work on the vehicles.
With that in mind, it is advisable for customers to use in-house resources to maintain highly specialized vehicles that are vital to ensuring business operations. In the case of units that are less business-essential and for routine maintenance services, outsourcing the services of an external provider is often more cost-effective, more efficient and significantly minimizes your administrative burden.
The benefits of both in-house and outsourcing maintenance operations are why most fleet operators use both types of programs. More and more fleets are transitioning to the hybrid service model (using both in-house and outsourced teams) upon realizing the challenges that come with exclusively using an in-house team.
For starters, the significant shortage of technicians in the industry will likely continue for the foreseeable future. By outsourcing, you eliminate the burden of recruiting, training, and training technicians. And from a training standpoint, vehicles are complex, meaning more diagnostic tools are required. You won't have to acquire those tools when you outsource since that burden falls on the provider.
Fleet operators should use relevant metrics when outsourcing and when determining whether their provider is meeting their needs. This way, they can find out whether their provider is meeting their expectations or whether they should change providers.
Looking for fleet maintenance and repair services? Wilmar, Inc. is the go-to provider. Our fleet maintenance plan is tailored in such a way that it allows your drivers to get maintenance services easily. We can also attend to repairs that pop up unexpectedly. Contact us or give us a call. We're always here to help.