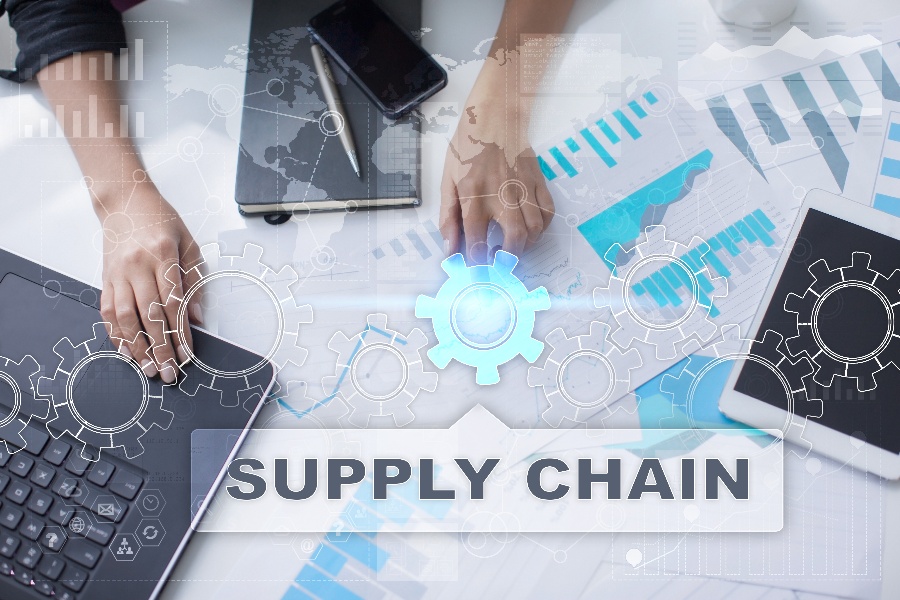 For the fleet management industry, the supply chain is a big concern for most players and an important topic of discussion in 2021. Everyone is wondering what the new year holds for the new vehicle delivery schedules in 2022 as we wrap up 2021.
We're all keen on new strategies and trends that will shape up the delivery schedules going forward. According to supply chain data on fleet delivery and management, we see an uncertain year with unpredictable eventualities.
But what does that mean for your fleet management company? Well, your fleet and supply chain remains a valuable investment despite the challenges facing the industry. You only need to look out for some critical supply chain indicators and develop smart, proactive solutions. This way, you can keep your fleet running without long-term operational costs.
Here are a few essential pointers on how to go about this:
Surviving The Period Of Uncertainty: How To Deal With The Supply Chain Hiccups
Set priorities: First, begin by setting your priorities right. Identify and address the most pressing fleet needs. For example, you could be operating on a fix and break model, which means you're spending more on repairs and maintenance. If this is eating into your fleet management resources, consider adopting a data-driven holistic approach to vehicle maintenance. This will help you predict and prevent frequent vehicle breakages, ensuring you maintain safety and efficiency and ultimately keeping your operational costs down and your fleet in good shape.
Improve efficiency: With an effective tool like telematics, you can monitor or study your fleet data. This helps you identify which vehicles are eating into your operational costs with little returns. From there, you can make changes or organize your fleet accordingly.
Make smart investments: Whether it's new funding opportunities or more innovative efficient technology, consider making smart investment choices to address the most urgent fleet needs and improve efficiency. This will ensure you keep your operational costs low while enhancing fleet performance and longevity.
Make long-term strategies: The future of the supply chain looks uncertain. This means you need to think of a long-term strategy that will preserve your fleet and keep them on the road as much as possible. A cost-effective maintenance plan should be a crucial part of these strategies.
Find a reliable fleet management partner: Work closely with your Wilmar supply chain specialist to stay updated and informed of new supply chain trends. This way, you get to receive timely news of the latest order and delivery trends and schedules.
Supply Chain Trends To Watch Out For In 2022 And Beyond
As we have already seen, the past couple of years presented a new set of challenges that continue to shape the fleet management industry. Most of these challenges could be partly attributed to the pandemic and partly to the ongoing fleet supply shortages. As we wrap up 2021, we look forward to the next year that already promises new fleet management trends as we advance.
Unavailability was the major setback experienced by the fleet supply chain between 2019-2021. The situation was further compounded by the pandemic resulting in low supply and high prices. This saw many fleet companies not being able to stock up in 2021. There are predictions for high vehicle replacement volumes scheduled for 2022, with most companies looking to replace old models that they couldn't dispose of in the past couple of years.
Driverless cars might still be in the future, but most vehicles already feature enhanced technology to improve the driving experience. The trend is expected to take center stage in the next few years.
Supply chain issues resulted in skyrocketing prices which unfortunately isn't going to change any time soon. This, coupled with the effects of the pandemic on maintenance workshops, has further compounded the situation. Shortage of technicians and high inflation means maintenance expenses will remain at an all-time high.
Electric Vehicles are not a new phenomenon, but with the CO2 mandate nearing its deadline, the EV infrastructure is increasing worldwide, accelerating a significant transition to EVs. Previously viewed as expensive, EV fleets are the next big thing in the fleet industry as more and more countries introduce subsidies and tax reliefs. While not yet a viable option for most businesses, it's one of the new trends expected to take root going forward.
The Bottom Line
As an industry, fleet management might be facing unprecedented supply chain setbacks, but you can still create actionable long-term fleet strategies. Contact Wilmar, your fleet management solutions partner today, to stay connected to the current industry trends and move ahead of the pack.