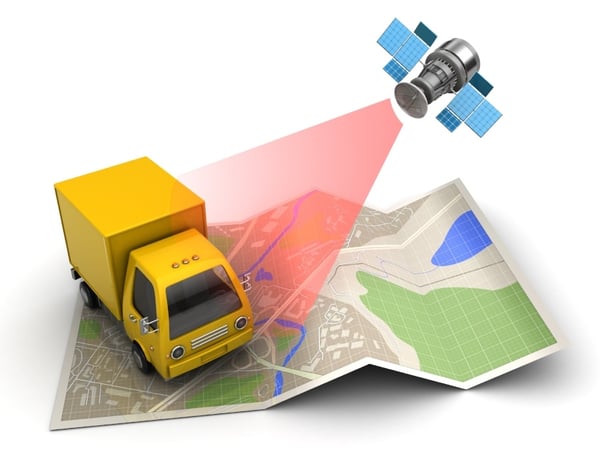 Those of you who work in the plumbing, electrician, or HVAC industries know that tracking your fleet vehicles can become a major challenge when your drivers drive long distances. Your business perhaps expanded to a point where many of your drivers travel to other states for repair jobs especially when you are close to the state line like we are in Charlotte, NC.
While you always hope they adhere to your rules and regulations while driving, there isn't any way to know completely unless you can track them.
You're going to need quality fleet management to find the best solutions. They'll help you find top-tier GPS vehicle tracking tools available on the market today.
Using Video Cameras
One of the best ways to track your drivers is to use video cameras in their trucks, part of a telematics program. In most cases, this means using dashcams that are often so small, they're hardly noticeable.
These bring a wide range of possibilities from tracking driver behavior to how many miles your drivers take on with each trip. For both scenarios, you'll glean a lot of data as a way toward making smarter business decisions.
Dealing with driver behavior is equally as important as discovering how you can save money. Of course, if you find out your driver isn't cooperating with road rules, it's going to save you financial hardship later having to deal with a worsening problem.
A dashcam also helps you determine what you can do to find alternate routes so you save on gas money when gas prices go sky high again.
GPS Systems for "Geofencing"
You always want to know when your fleet vehicles are going outside your usual map boundaries. Geofencing is the tech term often applied to tracking trucks in real-time so you avoid unexpected problems.
GPS vehicle tracking systems are a major part of this, and they're easy to install in any convenient place in the vehicle. They can usually go next to where you install your dashcam.
The goal here is to avoid vehicle theft so you're aware of it in real-time rather than days after. Analyzing driver habits is another advantage to using geofencing so you can track whether they're taking longer routes rather than more efficient ones.
Plus, you may have to face specific weight regulations or height restrictions with your vehicles in other states. Being able to track this the same day allows you to alert your drivers about what lies ahead.
For general safety, using GPS systems are invaluable, especially since it tracks problem areas for your drivers in advance so they avoid possible accidents.
Mobile Apps to Track Driving Habits and Activities
Remember the days when your drivers had to fill out activity logs you didn't see until they turned them in to your office? Back then, drivers could hide things they didn't place in the logs, like places they visited on their own time.
While GPS tracks your drivers and their activities, mobile apps make the activity logging process a lot simpler for your drivers. No longer do they have to worry about writing their whereabouts and activities on a sheet to turn in later.
Eight years ago, Automotive Fleet Magazine predicted mobile technology would become the primary source of communication for fleet drivers. This was inevitable, but they were certainly right. Now you can acquire numerous fleet management apps for easy use on driver mobile devices. These do everything from use "route replays" as a new digital version of log reports to providing satellite views of where your trucks are.
Here at Wilmar, Inc., we can provide similar tools for you through our fleet management services. Contact us to learn about how comprehensive our services are, including affordable fleet vehicle leasing.