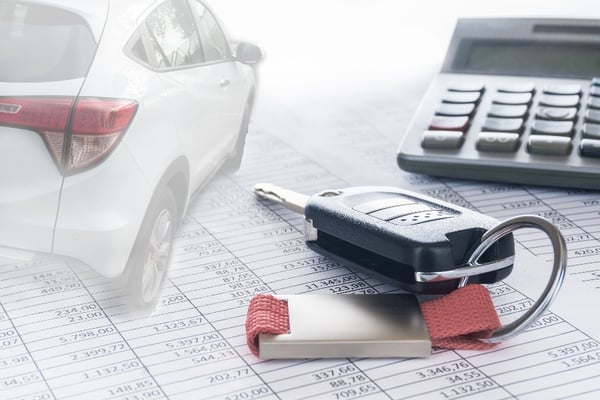 As a growing business, your need for vehicle fleet leasing and funding is something you can never underestimate or ignore. Businesses need a fleet of vehicles at one point or the other to run their daily activities seamlessly.
The main challenge of acquiring and managing a reliable fleet of vehicles is usually capital. But today, you don't need to worry too much about the funding.
There are well-established vehicle leasing and fleet management companies that will help you acquire and manage the number of vehicles your company needs.
You only need to decide whether you want to go the leasing way or to wait until your company gets established to own its own fleet.
Why Go for Leasing?
As a growing company, even the revenue investment for a single high-quality business vehicle could threaten your company's financial capabilities. The more reason you need to get support from fleet managing and vehicle leasing firms.
Leasing gives your company time to concentrate on its core competencies as you enjoy the following benefits:
A scalable, no-commitment implementation
Experts do maintenance
A quick upgrade to the latest model of vehicle
Easy conversion of your leased plan into a permanent fleet purchase if need be
Timely industry advice on the right fleet vehicles for your business
A detailed fleet management services
Vehicle Fleet Management
After securing your vehicle fleet leasing and financing, your concern shifts to how the fleet will be managed. A good leasing company will offer you exquisite fleet management services for the benefit of the vehicles and your company.
This is what you get from a vehicle fleet management deal.
1. Vehicle Tracking
This is especially important for security and home service companies. When your fleet is on transit, you want to know what is happening on the road and monitor every action the drivers take, especially if they are routing remote areas.
Effective tracking is enabled by using GPS, where data transmission is made possible by using terrestrial or satellite. This data is then transmitted to the data center of your leasing company using a software application.
If your vehicles are touring remote areas, you should consider using satellites to be great for uninterrupted transmission, even in remote areas.
2. Data Gathering
A majority of fleet management companies will connect the vehicle in transit to a computer and share the information with your company. The information gathered includes data on mileage and fuel consumption rate of the vehicle.
This helps your company to budget accurately on the transportation cost without any extra charges. Some fleet management companies will include a fuel card, which comes with a pre-set card limit to restrict driver spending. The card makes it easy to generate your monthly fuel management and exception reports.
3. Disposing Of a Used Vehicle
After you are done with a vehicle in your fleet and want to get rid of it, you will have to remove company logos and graphics. The entire work is not usually as easy as picking new vehicles is.
Since you need much energy and time focused on your core businesses, the track managing company will step in time to help with the disposals. They will ensure you get a maximum resale value on the vehicle without too much hustle from your end.
Fleet management never gets easier when you have the right vehicle fleet leasing and funding firm handling all your fleet woes. In Charlotte, North Carolina, the process is even easier and better with Wilmar Inc.
At Wilmar Inc., we offer fleet management services you can trust. When in Charlotte, please contact us today or call us on 1-800-488-8451 for the best fleet management services in town.