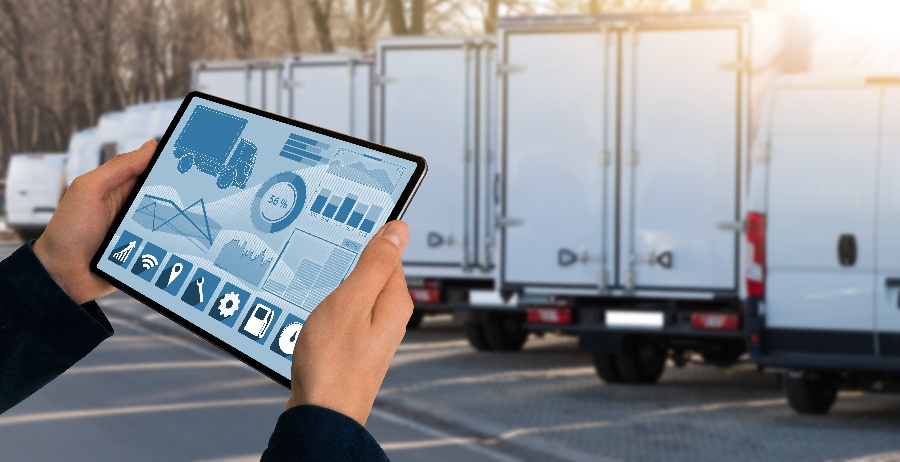 Let's face it – is there a company that is not interested in technology nowadays? Technological advancement has made it possible to boost productivity and increase efficiency in your business while enhancing the safety of drivers and fleet vehicles.
Well, with the right fleet management solution, you can achieve all these regardless of the business you operate. Fleet management solutions will give your business many benefits – from safe driving, promotion of efficiency, to monitoring operations. With such benefits, you can reduce the drive-down costs and decrease risks.
Keep reading to learn what fleet management solution is and why you should adopt it in your business.
What is Fleet Management Solution?
If you have a pool of commercial vehicles, its management can be challenging. Coupled with diverse external influences, which you have little control over, like car market uncertainty, legislation, compliance, and spiraling costs, fleet management becomes quite overwhelming.
Fleet management solutions refer to technological measures you put in place to manage your asset and fleet information. With fleet management solutions, you can manage your fleet's operations lead to reduced costs, improved efficiency, and enhanced compliance. The right fleet management solution can be instrumental in the coordination of your fleet management operations.
Benefits of Fleet Management Solutions?
The right fleet management solution will come in handy in enhancing your business's operations in various areas.
Here are some benefits of fleet management solutions:
The safety of your drivers is a crucial element for your business. However, speed is a significant factor in road safety problems, with most fatal road accidents resulting from overspeeding. Thus, the best fleet management solution focuses on driver behavior and performance among other key aspects.
A fleet management solution will offer you real-time alerts if your driver engages in dangerous driving. Such solutions come with dashboard video cameras to give you an overview of your drivers' behaviors on the road like cornering, hard braking, and speeding.
Improved efficiency is one of the significant benefits of having a fleet management solution. With such a solution, you get much more than just your fleet's location. The platform offers your fleet managers customized reports, allowing them to use the data to make informed decisions. The information is paramount in helping you improve on various aspects of your operations.
Enhance Better Route Planning
The right fleet management solution will help you plan your operations, distribution, routes, and days well for better performance and productivity. Additionally, such solutions allow you to get more out of the available resources. In the end, you save a significant amount of time and money in your business.
Improves Customer Satisfaction
How many times have your customers complained because of delayed or no deliveries at all? The chances are high that it is many times, but you can solve this with a fleet management solution.
A fleet management solution simplifies appointment and bookings reminders allowing your fleet managers to get notified whenever a driver hasn't acted on a job assigned to them. With an improved ETA, you will achieve higher customer satisfaction.
Real-time Insights and Updates
Fleet management solutions include a GPS tracking feature that gives you the exact location of your fleet at any given time. Such solutions allow you a better overview of your vehicles' location, delivery and arrival times, and job completion status.
With such updates and insights, it becomes easy and efficient to monitor your dispatches leading to improved customer service and saved time and costs.
Get Fleet Management Solution Today!
Are you tired of lost business due to poor customer service or your drivers' mischiefs, reckless driving, and delayed delivery because you cannot monitor what goes on in the field? You need a fleet management system. Get in touch with the largest fleet management company in Charlotte, North Carolina - Wilmar, for all your fleet management solutions.