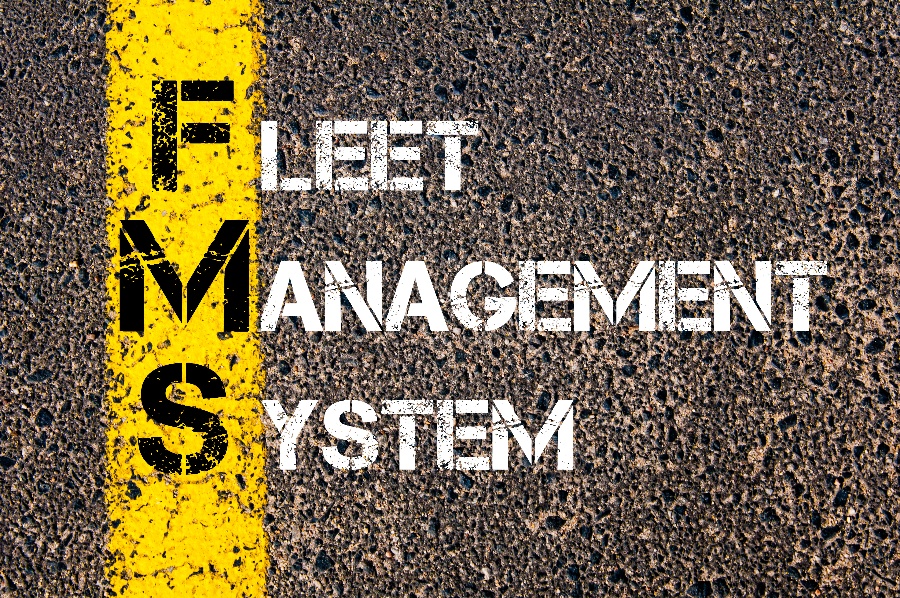 High competition and increased operational costs have significantly led to low-profit margins across many industries. As a business owner or manager in security, electrical, or home services, you need to track the status of the vehicles you use to offer your services. It is the only way you can enhance compliance and ensure vehicles are available whenever needed.
When you have a large fleet of vehicles, you have a full-time job that requires dedication and accuracy. At this phase, you need a custom fleet management system. So, how do you choose the best fleet management system or what elements are critical in a fleet management system?
This article explores the critical elements of a fleet management system. Keep reading to learn more.
5 Elements Your Fleet Management System Must Have
Let's explore some critical elements of an effective fleet management system below.
1. GPS Tracking
Knowing where your vehicle is in real-time is peaceful and gives you a chance to plan. Any effective fleet management system should have a GPS tracking device. When installed correctly, the tracker gives you access to real-time data about your vehicles' location and movement.
You can access such data via a professional telematics solution to accurately tell where your vehicles are, areas they visited, when your drivers began their journey, places they stopped, and for how long.
GPS vehicle tracking is an indispensable element of any fleet management. Besides guaranteeing increased productivity, it helps you enhance your customer service since you can keep all your customers informed of each vehicle's arrival times.
2. Route Planning and Monitoring
Are you worried that your fleet isn't taking the optimized route? A route planning and monitoring feature in your fleet management software should help you overcome this.
Proper route planning and monitoring are critical when making fleet dispatching decisions, reducing fuel consumption, and optimizing productivity. With route planning and monitoring functionality, you can track the execution of routes and plan for future events appropriately.
3. Fleet Alarms
Alarms are incredibly significant in any company as they prompt quick responses in case of any issue with the fleet. The best fleet management software should have the option to customize alarms according to your needs.
For example, if your vehicles carry heat-sensitive goods, your software should allow you to set alarms to warn you in case a specific maximum temperature is reached. This way, you ensure that your goods reach their destination in perfect condition. Thus, alarms help you stay alert to changes, so your vehicles operate productively and cost-effectively.
4. Fuel Management
As a fleet manager, fuel consumption should be one of your fundamental concerns, especially when growing your profit margins. A fuel management feature in your system will help you achieve this as it monitors your vehicles' fuel levels 24/7.
With reports on the frequency of refueling and draining, it becomes easy for you to identify any issues with fuel consumption, such as possible theft or cases of leaks.
The fuel management feature can include an alarm that notifies you and the driver in case there is any draining. Additionally, you can calculate the average fuel consumption per vehicle and the time.
5. Driving Behavior Analysis
Driver behavior analysis is a critical element that the most effective fleet management system must have. Increased number of accidents are reported in the U.S.A each year resulting from bad driving habits such as distracted driving and speeding.
Driving behavior analysis modules can help you analyze bad driving behaviors as speeding, acceleration, and braking. Such modules allow you to give feedback to your drivers about their driving behavior so they can rectify their poor driving habits and reduce the chances of causing accidents.
Monitoring driving behaviors can help reduce fuel costs significantly. Also, with this feature, your downtime and maintenance costs will decrease.
Optimize Your Fleet Management Today
In conclusion, having the right fleet management software has numerous advantages, including cost-effectiveness and high productivity. Wilmar, Inc. is the right candidate if you are considering a reliable fleet management solution for your business.
Headquartered in Charlotte, North Carolina, we pride ourselves in being Southeast's most significant independent fleet leasing and management company. We will work with you to deliver tailor-made fleet management solutions to guarantee cost-effective and productive operations. Contact us today to learn more about our fleet management solutions.