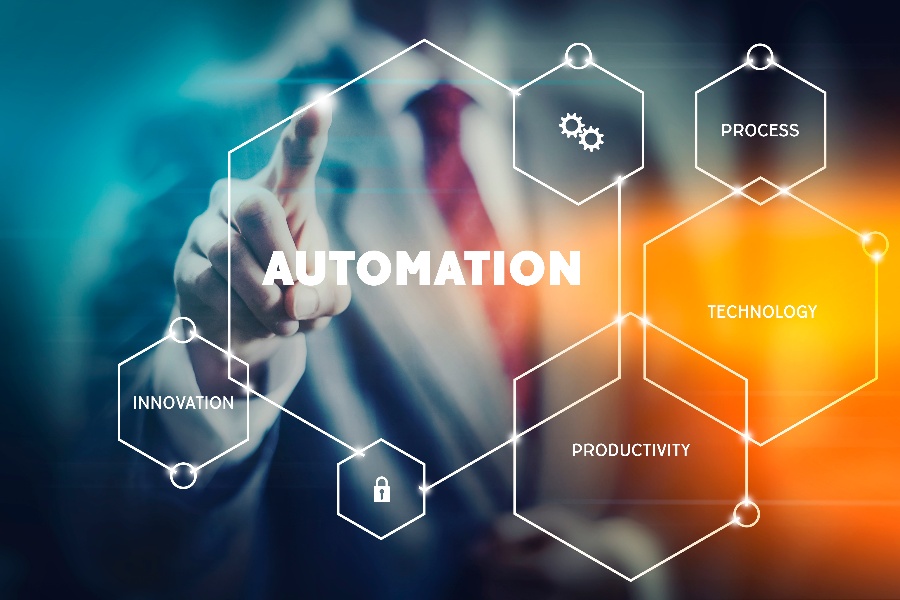 Fleet maintenance challenges are among the top concerns of fleet managers. Fleet maintenance is mandatory to reduce operational costs and enhance fleet safety and compliance if you run a logistics or delivery business.
Manual operations lead to many challenges, including under-maintained vehicles prone to sudden breakdowns affecting your operations. So, can automation solve fleet maintenance woes? Read on and find more information.
Fleet Maintenance via Automation
Imagine a world where fleets automatically identify and schedule their repair services; this is what fleet maintenance automation is all about. This software offers fleet insights that translate to actions that solve your fleet issue immediately and automatically. With fleet maintenance, your fleet will keep running smoothly on the road with minimal downtime. Maintaining a fleet needs careful coordination of maintenance activities for maximum vehicle service and uptime. This software enhances efficiency, reduces costs and streamlines your fleet operations.
What Does Fleet Maintenance Management Software Do?
A fleet manager can use fleet maintenance management software to accomplish the following.
Track each vehicle's deliveries and maintenance
Schedule preventive maintenance
Identify harsh driving routes
Locate potential engine issues
Respond to driver problems in real-time
What Benefits of Automating Fleet Maintenance
Automating fleet maintenance comes with several benefits that include:
Extended Asset Lifecycle
Fleet maintenance automation guarantees the collection of accurate data about each fleet asset, thus providing valuable information on how to extend the lifecycle of each fleet asset. The tool offers maintenance triggers and accurately predicts maintenance due dates to enhance the usability of assets and prevent costly repairs or replacements. The software tracks the primary lifecycle costs of each fleet, including depreciation, fuel use and maintenance, to maximize the value of each asset and make informed decisions on vehicle acquisition and disposal.
Saves Time and Money
Automating fleet maintenance saves both time and money. Poorly maintained vehicles are prone and frequent breakdowns and more downtime. Similarly, overlooking preventive maintenance can result in costly repairs or replacements, increasing your operational costs. Fleet maintenance automation leads to lower repair costs since you identify and repair minor issues before they become big, costly repairs. Well-maintained vehicles are more fuel-efficient and help reduce fuel expenses which form a significant portion of your fleet operational costs.
Timely Reminders
With fleet maintenance software, you get regular reminders that inform you that a specific vehicle is due for maintenance activity. These alerts are sent to you via email or text, ensuring you're always in the know. These timely alerts help you take action to prevent issues that can affect the smooth running of your fleet. The reminders help to eliminate the possibility of costly vehicle problems in the future. The software sends reminders based on the vehicle's mileage or when the vehicle was last serviced. Instead of being reactive, you adopt a proactive approach to ensure your fleet is always on the road.
Staying Organized
A fleet maintenance management software organizes your past maintenance activities and tracks your fleet's maintenance history. This data is vital in identifying trends and helps to complement your preventative measures and avoid downtime. Pulling a vehicle for repairs is a frustrating activity that every busy shipping or courier business should avoid. The good news is fleet maintenance automation can help solve this problem.
Easy Checks and Reporting
A fleet maintenance software comes with a mobile app ensuring drivers can access the system from any location. This feature promotes quick and easy vehicle checks and ensures fleet managers can access this information in real-time. Also, drivers can quickly report defects on their vehicles onto the cloud-based system and enable managers to take prompt action to improve safety standards and prevent downtime. Better reporting saves time and money.
Enhanced Safety
Automation also enhances safety. The United States Department of Energy reports that predictive maintenance is very cost-effective, saving about 8% to 12% over preventive maintenance and 40% over reactive maintenance. Similarly, an annual benchmark report by Telematics shows that 42% of surveyed fleet managers reported fewer safety incidents after implementing automation in fleet management.
Automation Can Solve Many Fleet Woes
According to Automotive World, the fleet management market value will triple by 2030, showing more shipping and logistic companies are adopting automation to solve most of their challenges. Implementing fleet maintenance management can eliminate unnecessary vehicle harm and manage scheduled downtime. It serves as a dependable source of information about upcoming maintenance activities. With the right software, your fleet runs smoothly with minimal downtime, thus enhancing customer satisfaction and higher profits.
Are you looking for reliable fleet maintenance software? At Willmar, Inc., we offer the best software solutions to businesses such as security, home service and electricians to ensure their fleets run smoothly. We serve many businesses in Charlotte, North Carolina. Contact us today for more information.