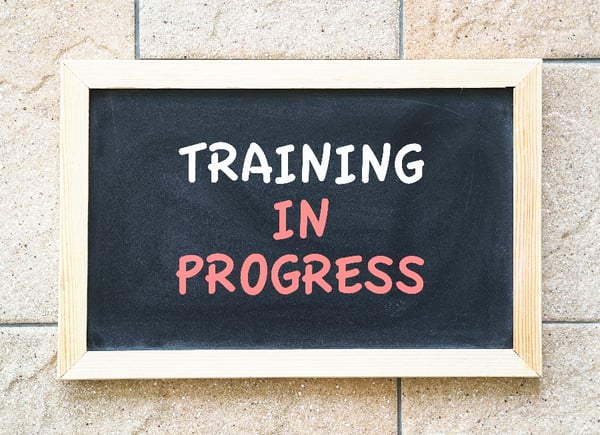 Compliance training is a mandated or must-do training program for employees as directed by legislation or regulation board. The program's goal is to educate workers on the rules and regulations that must be adhered to in a particular work setting.
The laws are put to place to ensure safety in the workplace and the surroundings and help maintain the workers' dignity. As mentioned, the training is mandatory, and therefore the main focus is to ensure that every employee completes the course.
Moreover, you must ensure that the employees have a smooth training as this prevents any misconducts and poor governance in your company. This will significantly reduce risk, improve your reputation, and provide workers with a comfortable and productive working environment.
Tips for Effective Compliance Training
While compliance training is vital for any organization, your primary concern should be to offer useful and engaging training. Unlike the regular employee training programs where workers are taught how to do basic tasks such as how to use particular applications or software, compliance training courses are repetitive. This means that the same information that was taught the previous year will be taught this year.
Such repetition may make the training boring, and it is up to you to make it lively. You can do so by taking the time to design the training materials and come up with fun ways to present it. Compliance training does not have to sound like a snooze-fest that no worker wishes to complete.
Add some creativity and make the sessions as engaging as possible. This will not only motivate employees to complete the course but also improve the workplace culture.
Compliance Training in Fleet Management
From outside, fleet management may seem like an easy task. Nonetheless, anyone in the business will tell you point-blank that the processes are complex than they appear. A lot of information gets into those fleet management systems, and handlers must follow all fleet management best practices for efficiency.
A functional fleet management system is a crucial part of smooth fleet operations. It also ensures regulatory compliance and a safe environment for operations. This is why you need compliance training to ensure that workers follow all the requirements in the system.
Unlike in most businesses where compliance training is only directed to workers, compliance training in fleet management businesses covers both the employees and the managers.
What Entails a Compliant Fleet?
Some of the aspects to pay attention to during compliance training in your fleet management business include;
Drivers
All drivers in your businesses should be fully trained to operate the type and class of car they are allocated. What's more? They should be knowledgeable about your company's safety standards before getting on the road, not to forget that they should be in their best health status and have a valid license.
Management
All cars, whether owned by your company or leased, must be managed as per the documented regulations. The regulations include the responsibilities, routines, and processes involve when monitoring and analyzing the vehicles.
Vehicles
All the vehicles used for business, regardless of whether it is a company car or personally owned by a worker, must be fit for the allocated purpose. It should be inspected and maintained regularly to ensure that it meets the required fleet safety provisions.
Take Away
Meeting compliant requirements ensures vehicle and drivers' safety and this in return reduces risks in the work environment while lowering damage costs and fines resulting from accidents. Compliance training is the best way to show that you care about your workers' safety. It ensures that all vehicles used for business are roadworthy and under the right fleet management and that the drivers are fit to be on the road.
Fleet management can prove to be daunting but not with the help of experts like Wilmar to take you through the complex processes. We are experienced, and you can trust that we meet all compliance requirements. Reach us today to get a free analysis and learn more about how we can help you.