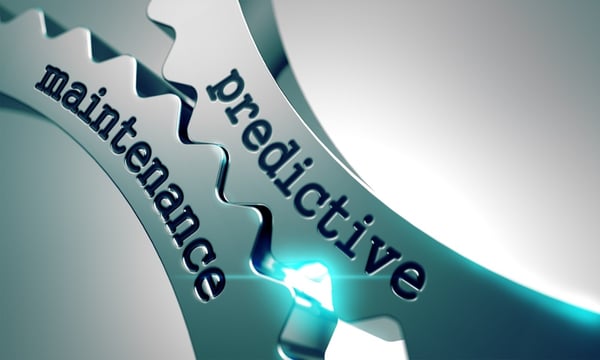 Let's be honest; vehicle downtime or breakdown is almost inevitable when it comes to service fleets. But that's no excuse for not keeping the vehicles road-ready because service delivery won't wait for you.
As such, it is critical to be ahead of time to avoid any potential inconveniences resulting from fleet breakdown or downtime.
This brings us to our primary topic: predictive maintenance. What is it, and how is it essential for businesses that operate large fleets like security firms, home services, and electricians?
Let's find out below!
What is predictive maintenance?
Predictive maintenance (PdM) tends to forecast vehicle maintenance issues like engine breakdown before they come to light. The technique intends to minimize the chances of failures, thus lowering maintenance costs, and warding off the expensive downtime. Therefore, companies, as mentioned above, must take PdM seriously when addressing fleet management matters.
Don't confuse PdM with preventive maintenance (PM); though we can describe them as two sides of the coins, they're entirely distinct, and we can't use them interchangeably. In preventive maintenance, fleet managers usually conduct systematic assessment of the vehicles, and formulate a maintenance procedure which involves servicing, repair, and checks to prevent potential breakdowns or downtime.
Predictive maintenance, on the other side, is where fleet managers base their decisions and actions on real historical and present performance data to determine the likelihood (time and extent) of a vehicle malfunction, and conduct maintenance beforehand. The other difference is that PdM needs technology (as you'll discover below) plus in-depth predictive analytics to conduct true predictive assessment and maintenance.
So the question is, how does predictive maintenance help protect fleet vehicles? For starters, PdM requires two sets of technology to work - high-grade sensors and the computerized maintenance management system (CMMS) software. The integration of the two technologies cause up-to-date tracking of fleet utilization data from different sources.
Fleet managers can then use this data based on predictive analytics to detect any irregularity and failure patterns, plus the exact failures that are likely to occur. This, therefore, gives evidence-based maintenance go-ahead, preventing the problem beforehand. Consequently, it leads to lowering of fleet cost and boosted efficiency.
Why is predictive maintenance important?
The most awe-inspiring part of PdM is that everything is evidence-based and has proven to work on multiple occasions. If you're still skeptical about adopting this technique into your business, then you'll change your mind after reading these benefits:
Guaranteed operator safety
To some extent, predictive maintenance is comparable to a time machine that tells what's likely to happen in the future. When mechanical problems are detected and rectified earlier, fleet drivers get relieved of the risks of injury or loss of life resulting from accidents.
Minimized maintenance cost
Prevention is, indeed, better than cure. Did you know that adopting this technique cuts the fleet maintenance and operating cost by more than half? PdM scraps away the maintenance department overhead, parts replacement, actual labor, etc.
Increased production
The objective of any business is to minimize cost while maximizing production and output. The time and resources that you'd otherwise have spent in repairs will go to improved service delivery when you adopt a predictive maintenance approach.
Reduced downtime for repairs
With a PdM program, maintenance personnel have the upper hand since they already know where the problem is. Therefore, they can plan and execute every repair within the shortest time.
Final Remarks
That predictive maintenance is a proven ideology is absolutely correct - there are numerous success stories to attest to it. Nonetheless, the program also has a fair share of failures, mostly occasioned by lack of expertise and adequate planning. It is for that reason that when looking for the best fleet management company, you must conduct a thorough background research to establish their competence.
At Wilmar, we offer fleet management, maintenance, repair, among other services. Our vehicle experts are adequately trained to offer customized fleet solutions that match client needs. Are you ready to put your fleet in safe and competent management? Contact us today and get started!