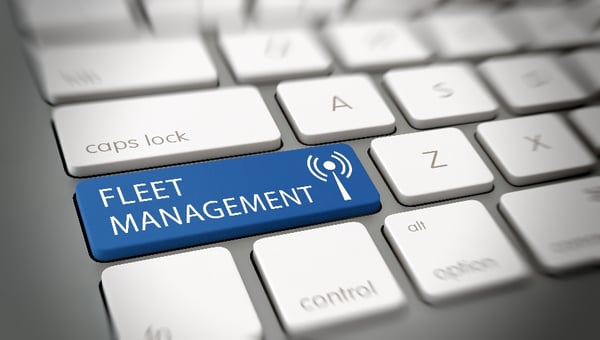 Statista estimates that the worldwide market for fleet management systems will reach approximately 30 billion U.S. dollars by 2022.
These statistics underline the increasing importance of efficient fleet management among companies. Whether you are a large trucking company or a small one, an ideal fleet management strategy will help you run your fleet efficiently and satisfy your clients' needs.
In this post, we discuss how to effectively manage a commercial fleet for beginners:
What is fleet management?
Fleet management entails overseeing, organizing, and recording all the operations of your company's fleet. As the fleet manager, you will have several responsibilities and duties that determine how the company fleet operates every day.
From training drivers to the acquisition of the right vehicles, here are some of your key responsibilities:
Recording and maintaining all data concerning essential aspects of the fleet. For example, you should maintain an up to date record of vehicles maintained and repairs, including the exact date for the next service.
You also must assess and evaluate risks, so has to come up with a timely response. For example, you should come up with a solid policy and procedure for screening drivers and enforcing all company and industry regulations. This may involve offering training in pertinent areas like safe driving to reduce risks of accidents.
A fleet manager's duty also involves regular data analysis, extrapolating issues from the data, and coming up with ideal solutions for problems. For example, using available data, you will be able to identify the routes with heavy traffic and come up with alternative routes to reduce idle time and losses.
A fleet manager should also establish a situational procedure to handle possible scenarios and circumstances. For example, you need to have in place a detailed plan of action in case of vehicle breakdowns or accidents.
Steps to Effective Fleet Management
Step 1: Acquisition of the vehicles
Once you have established your business, the first step is to establish your fleet. The kind of business you do will significantly influence the fleet's type and size. For example, if you are involved in cleaning services, sedans and minivans may be appropriate for your business. You can acquire vehicles through either leasing or purchasing, depending on your budget.
Step 2: Fleet driver hiring
Fleet employees will be critical to the success of your company. There are several considerations when hiring the ideal drivers. The right candidates should have the following among other requirements:
Driver's licenses
DOT medical cards
Must pass a certified pre-employment drug and alcohol screening test
A clean driving record
References from previous employers
Step 3: Fleet driver training
Although the drivers you are hiring may have adequate training and experience, you should still train them to be conversant with your company operations, policies, and values. The key areas to focus on your company-sponsored training include:
Instructions on how to drive company vehicles in different types of terrains
First aid training
Industry trends and company protocols
You should also make it a practice to provide ongoing on-road and off-road training regularly that empowers drivers to operate your fleet safely and efficiently.
Step 4: Fleet tracking
Fleet tracking is a popular trend in the trucking industry. The Global Insights Report estimates that the vehicle tracking device industry is valued at over USD 600 million. Its market size is estimated to grow at a CAGR of over 20% from 2019 to 2025. Tracking involves using a global positioning system via satellites to track the location and movement of vehicles remotely in real-time. Several advantages should prompt you to track your fleet. These include:
Efficient operations- fleet tracking systems help you to monitor variables such as driver routes, driver downtimes, idling time, and vehicle location, enabling you to know the issues at hand and offer timely interventions
Safety-fleet tracking is at the heart of safe driving. The software is designed to detect and reports unsafe driving, such as over speeding and hard braking. You will have a chance to stop careless driving before it becomes a significant issue.
Improved security- fleet tracking often leads to improved security. In the case of hijackings or vehicle thefts, it will be easy for law enforcement officers to track and recover your vehicle. The tracker can also track persons who access cargo and report unauthorized access.
Finally, when choosing a fleet tracking system, go for an easy to use option with key functionalities such as fuel card integration.
Step 5: Maintenance and insurance programs
An ideal maintenance program for your vehicle will help you manage risks, ensure safety, and minimize operational costs. Typical fleet maintenance practice involves preventive maintenance, routine maintenance, and emergency maintenance.
On the other hand, you need fleet insurance to cover your fleet, employees, and business against risks. It is also a requirement by law to have insurance cover in place before you are allowed to operate. You should research on the mandatory covers and the best insurance provider in your locality.
In a nutshell, fleet management is a rigorous process that requires your involvement in every stage. The ideal fleet management program should track, analyze, and work efficiently to ensure you meet your company's goals and your clients' obligations.
If you are looking for an ideal fleet leasing and management company, contact us today. We offer top-notch customized fleet solutions to help you operate your business more efficiently.