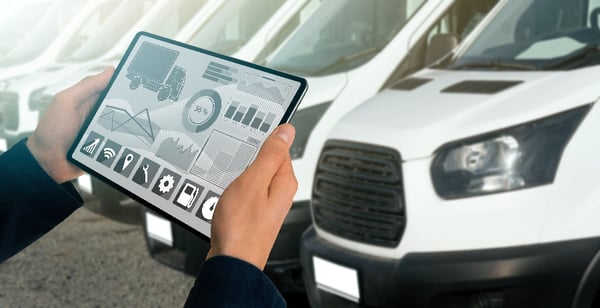 The fleet industry is highly competitive, and succeeding at it calls for top-class management and attention to detail. Companies must minimize costs and improve efficiency plus performance delivery to stay in business and maximize return on investment.
One way of obtaining that feat is by augmenting fleet utilization. As the name suggests, fleet utilization is the act of determining who, where, when, and how your fleet gets utilized or how it performs. The determination helps fleet managers make the necessary decisions and adjustments to optimize fleet performance.
So how do you check fleet utilization to validate if the vehicles are efficiently used? Keep reading this guide, and you'll find out.
#1. Checking the Vehicles' Whereabouts and Goings-on Using Technology
GPS tracking technology can help fleet managers to note everything that happens on the roads while the vehicles are out delivering services. And fleet managers can capture all these data at a press of a button. A GPS hardware (installed inside the vehicle) collects data about the goings-on in the roads and relays the information to computer software in real-time.
The data obtained from the GPS tracking can help managers optimize fleet asset utilization in the following ways:
Checking drivers' current location/position without having to call them.
Detecting the routes that are likely to cause vehicle damage or excessive gas consumption.
Noting vehicle idling resulting from circumstances like traffic jams or accidents.
These are a few incidences where the GPS vehicle technology can aid in fleet utilization, giving managers evidence-based reasons to improve fleet efficiency.
#2. Practicing Preventive Maintenance
The ultimate goal of fleet utilization is to optimize performance, thus boosting return on investment. One way of realizing that is ensuring that the vehicles are always road-ready and safe to use.
Preventive maintenance is a technique that fleet managers use to detect and fix potential vehicle defects before they come to light. It involves a thorough inspection, scheduled servicing, and repairs.
The most important bit here is performing all-round vehicle inspection. You can schedule regular examinations such as the driver vehicle inspection reports to lay the foundation for the preventive maintenance program.
Keeping the vehicles safe and road-ready through preventive maintenance, minimizes breakdowns, collisions, or downtime. But that may not be enough; you can also check out on the staff's driving style and rectify any irregularities or unsafe actions that may curtail service delivery.
#3. Keeping a Driver Scorecard
Again, the GPS tracking system comes in handy in collecting custom-made driver data regularly. You can keep a statistical record to evaluate different drivers' performances and achievements to see if they are optimizing or paralyzing fleet utilization.
Some of the records to keep in the driver scorecard include distance covered, overspeeding, reckless driving, duration of non-stop driving, hard braking, sudden stops, etc.
If the drivers' actions indicate that they don't utilize the vehicles appropriately, you can make the necessary adjustments that will avert the situation. Offering the drivers effective compliance training can improve their scorecard.
Wrap Up
Optimal fleet utilization is the first step towards enduring success in this competitive industry. Irrespective of your budget or fleet size, it is paramount always to know who does what, how, when, and where.
There are numerous ways of optimizing fleet usage, including but not limited to tracking the vehicles using a GPS, practicing preventive maintenance, and keeping a driver scorecard. If you implement these programs, you can comfortably achieve the ultimate goal of cutting on cost while improving performance delivery.
Wilmar Inc. offers every fleet service that your business needs to create a competitive edge. Whether it's fleet management, analysis, utilization, maintenance, or repairs, we are your one-stop service center. For more information on how to track fleet utilization, visit our website.